SFR is offering a new Christmas offer for its Fiber subscription. This includes a landline, access to 160 television channels and an Internet speed of up to 500 Mb / s for only 15 euros per month. Find all the details below.
SFR wants you to surf the Internet at full speed with its Fiber subscription, while saving you money. Indeed, the cheapest of the subscriptions of the red operator benefits from a very interesting price for Christmas during the first year.
In short
The small price the first year
Access to optical fiber up to 500 Mb / s
A catalog of more than 160 television channels
Unlimited calls to France, DOM and more than 100 countries
The SFR Fiber offer with Box 7 is available at only 15 euros per month for a year, then goes to 38 euros. Note that the commissioning fee is 49 euros and the provider will reimburse you up to 100 euros for the termination fees related to your old operator.
If you are not eligible for fiber optics, note that you can still subscribe to the same offer in ADSL and for the same price.
Find out more 👇
The classic SFR Fiber offer offers unlimited Internet access, with a speed that can reach up to 500 Mb / s both for downloading and sending.
There is also a landline line with unlimited calls only to landlines in France, DOM and more than 100 countries abroad. Excluding special numbers, the limit is fixed at 250 different correspondents per month with a maximum duration of 3 consecutive hours per call.
There is also access to more than 160 television channels thanks to the 4K TV decoder. Among this list, we logically find generalist channels (TF1, France 2, W9, BFM TV…), but also diversified channels like Disney Channel HD, NRJ Hits, GONG and many others, not to mention local channels.
If you want to benefit from the new Wi-Fi 6 compatible SFR Box 8, offering technologies such as HDR, Dolby Vison, and Dolby Atmos, as well as a virtual assistant responding to voice command " Ok, SFR… », it takes 10 euros more per month.
Our Fiber / ADSL comparator
In order to discover the other offers available, we invite you to consult our comparator of the best ADSL and Fiber offers.
Fiber, Cable
RED box Fibre
2 days
Flow up to 1 Gb/s
Without TV Player
Telephony to 100 destinations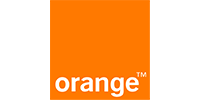 Fibre
Orange Livebox Up Fibre + Netflix + OCS
2 weeks
Flow up to 2 Gb/s
150 TV channels included
Telephony to 100 destinations
Fiber, Cable
SFR Fiber
2 days
Flow up to 500 Mb / s
160 TV channels included
Telephony to 100 destinations
All internet boxes