The Dell XPS 13 was already a very good laptop, considering its technical sheet. But today, it gains in excellence thanks to a nice reduction of 800 euros, which brings down its price drastically.

With its XPS range, Dell has easily carved out a place for itself in the high-end laptop segment. But the high price of machines often leads to turn to more affordable and equally efficient competition. However, today this is no longer the case since the Dell XPS 13 with the 11th generation i7 processor sees its price drop to less than 800 euros thanks to an immediate reduction on the Dell site.
In short :
An 11th generation i7 processor and 16 GB of RAM;
Great design;
Only 1.29 kg.
The Dell XPS 13 laptop is at 798 euros sold for 798 euroson the Dell site, against 1,622 euros usually, an immediate discount of 824 euros.
Learn more
As much in form as in substance, the Dell XPS 13 is a true high-end ultrabook. Its design is sober, with a certain elegance and above all attention to detail. Its three USB-C ports allow it to retain great finesse once the PC is closed, while its weight of 1.29 kg helps to make it very easy to transport. Its 13.3-inch screen offers Full HD definition (1,920 x 1,080 pixels) and is all in all fairly standard. It still benefits from an anti-reflective treatment which improves visibility from all viewing angles.
9 /10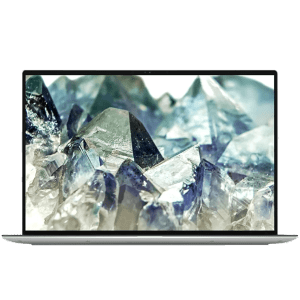 At the level of the technical sheet, we find an 11th generation Intel Core i7-1165G7 processor, an Intel Iris Xe graphics chip, 16 GB of RAM and a 512 GB SSD. A sufficiently muscular configuration to perform classic tasks and a little more greedy like graphic creation or video editing. Not to mention that the Dell XPS 13 comes with Windows 10 natively.
In terms of autonomy, the computer is able to take about 7 hours away from its charger with conventional use. Especially since Dell had the good idea to use 45W USB-C which makes it compatible with any USB-C charger supporting Power Delivery.
Our buying guide
To discover alternatives to the Dell XPS 13, we recommend that you read our guide to buying the best laptops under 1000 euros.