Finally, Orange has decided not to continue its discussions with Free Mobile as part of an agreement to pool 5G networks. We explain the reasons for this failure.

Orange and Free had been discussing for a few weeks on a potential pooling of their 5G networks in order to better cover sparsely populated areas. Good news, especially as SFR and Bouygues Telecom had already decided on an agreement to pool their mobile networks. Finally, Stéphane Richard, the boss of Orange, decided not to continue discussions with his counterpart, evoking a " divergence of deployment strategy ».
The "fake 5G" problem
To justify this "divergence", Orange believes that the deployment choices of the two operators in 5G are incompatible and that the quality of its networks remains a priority. Why such talk?
We have listed the tools and maps that allow us to visualize the progress of the deployment of 5G in France. We can thus see that there are 22,718 declared 5G antennas. This number seems high, but be aware that these are active and non-active antennas. This figure also includes all 5G antennas, including those transmitting in 3.5 GHz, but also in 700 MHz and 2100 MHz.
| | 3,5 GHz | 2100 MHz | 700 MHz | Total |
| --- | --- | --- | --- | --- |
| Orange | 1325 | 728 | 0 | 2053 |
| Free Mobile | 940 | 0 | 12866 | 12866 |
| SFR | 797 | 1698 | 0 | 2495 |
| Bouygues Telecom | 828 | 3536 | 0 | 4366 |
| Total | 3890 | 5962 | 12866 | 22718 |
You will therefore notice an uneven distribution of the 5G antennas of the operators. Free Mobile is the only one to transmit in 5G on the 700 MHz band, which requires a compatible smartphone (B28 and n28). The 700 MHz and 2100 MHz bands do not offer the performance you will get with the 3.5 GHz band.
The 3.5 GHz band is the only one that has been allocated exclusively to 5G. According to our first tests at Orange, we can achieve speeds of the order of 700 Mb / s in downlink, and even exceed 1 Gb / s depending on connection conditions.
With the 700 and 2100 MHz bands, 5G uses these frequency bands in cohabitation with 4G. It is also easy to deploy for operators, it is a software update, which explains the hundreds of antennas already activated. The smartphone aggregates the 5G band and one or more 4G bands if these are available. As many readers have verified for themselves, the performance of this 5G can be disappointing. We often see speeds equivalent to those of 4G.
Theoretically, this cohabitation between 4G and 5G does not make it possible to exceed 15 to 20% of the speeds that are usually observed in 4G. Even more serious, the co-residence of the two networks can even impact the speeds. users connected exclusively in 4G.
In any case, that's why you hear about "fake" 5G and "real" 5G. Orange has decided to concentrate its efforts on the deployment of 5G at 3.5 GHz, more expensive, but much more efficient, when Free Mobile is deploying a 5G network very quickly without guaranteeing the performance promised by this new generation of wireless network. Arcep, the regulatory authority for electronic communications and postal services, asks mobile operators to clearly differentiate the two 5G networks to provide consumers with clear information.
For his part, Xavier Niel deplores, during an exchange with AFEJ (the association of economic and financial journalists), the difference in culture between the two companies: "In front of us, we had a society that did not cut corners, that did not advance. At one point we thought, it's gonna take three years ».
What are the best 5G plans?
Find our comparator of the best 5G packages, it allows you to classify the packages according to your uses and needs.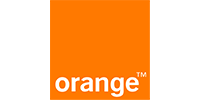 Orange Forfait Mobile 5G – 70 Go
Unlimited calls
Unlimited SMS / MMS
70 Go
Free Forfait 4G et 5G – 150 Go
Unlimited calls
Unlimited SMS / MMS
150 Go
Prixtel 4G and 5G Mobile Plan – 100 to 200 GB
2 days
Unlimited calls
Unlimited SMS / MMS
100 Go – 200 Go
All 5G plans