Despite Huawei's troubles with the USA, some of the brand's smartphone models remain interesting. Here are our recommendations.

The best Huawei smartphones at a glance
Our choice
9 /10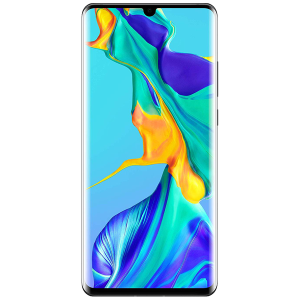 A beautiful 6.47-inch AMOLED display
A versatile and efficient photo module
Autonomy above the rest
The top of the range
7 /10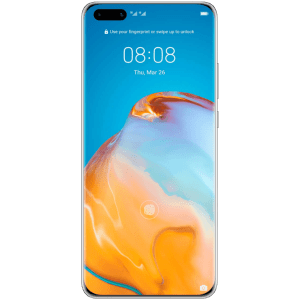 An excellent 6.58-inch AMOLED display
A very high quality photo module
… but without Google services
Huawei's woes with the United States did not dampen its enthusiasm. Even if it no longer has the right to use Google services, the Chinese firm continues to offer smartphones, including its flagships. Huawei offers many alternative solutions to replace Mountain View services, but unfortunately the experience is not equivalent.
Certainly progress has been made, notably with the introduction of Petal Search for search and Petal Maps for mapping, but we are still far from parity with Google. We therefore recommend these new devices without Google with much more reluctance. The more hackers will be able to try to reintegrate the Google services themselves, but not everyone will want to go through these more or less reliable solutions.
These services have become too essential to be able to do without them without greatly degrading the experience. By default, it is therefore better to turn to the old models of the brand which have the famous services. They are all the more interesting as their price has fallen significantly since their release.
Note that Honor, the former subsidiary of the brand, has recently taken its independence. More affordable and aimed primarily at young people, the latter offers alternatives to high-end Huawei at a good price / quality ratio. To see over time how it will evolve far from the parent company. You will find the best models of Honor here.
The Huawei P30 Pro is the latest flagship of the brand to integrate the services of Google. Its design taken from the previous year – especially with its screen borderless and its teardrop-shaped notch – is nevertheless of good quality and very comfortable in the hand. It incorporates a 6.47-inch OLED panel with a Full HD + definition of 2340 x 1080 pixels with pretty curved edges, a Kirin 980 SoC coupled with 8 GB of RAM for top performance under Android 9.0 Pie with EMUI, as well as than a 4200 mAh battery for more than comfortable autonomy on a daily basis.
If this boosted version is slightly more efficient and autonomous than the normal P30, it also wants to be better in photos with its 40 + 20 + 8 megapixel triple sensor module, accompanied by a ToF (Time of Flight) sensor. To know everything about this smartphone, we invite you to read our test of the Huawei P30 Pro during which it received a score of 9/10.
Also note that Huawei unveiled this summer the P30 Pro New Edition, a reissue of the P30 Pro with a new colorway "Silver Frost »And a very slightly revised configuration.
If it still has a Kirin 980 chip, a Full HD + OLED screen and the same quadruple photo module, this version is mainly distinguished by the integration of a basic storage of 250 GB.
A year after the Mate 30 Pro, the Mate 40 Pro is the brand's second very high-end model designed to do without Google's services. We therefore expected him at the turn, in particular to see the progress made on the software side.
Let's get rid of the hardware part right away: at this price, Huawei had to be faultless and the contract is fulfilled. The design is polished and the finish impeccable, be careful though, it is very large with its 6.76-inch OLED panel. The latter offers a refresh rate of 90 Hz and very good brightness. Only the color calibration is a little behind.
On the processor side, the all new Kirin 9000 competes without worry with the Snapdragon 865, with the added bonus of an autonomy that exceeds two days and an ultra fast charge thanks to the 66 W charger delivered! 5G is also obviously part of the game.
As for the photo, he places himself without worries in the top trio of the moment, with the only small defect of the too saturated colors which sometimes turn to caricature.
But beyond this technical excellence, it is the software part that had to convince and unfortunately on this point things are not yet at the level. While Huawei Mobile Services have made great progress, it is complicated to replace the Google ecosystem with the same level of quality.
Whether with Petal Search or Petal Maps, Huawei's services are not ridiculous. But we have to admit that they cannot yet compete with their Google counterparts.
The most embarrassing point is probably the store : even accepting that the AppGallery focuses on the most popular apps, we see that they are not all there, or that we have to jump through several hoops before installing. This is simply not acceptable for such an expensive smartphone. The more DIY among you will be able to use third-party applications to install Google services, but we remain at the mercy of unknown developers.
This is where the shoe pinches, the Mate 40 Pro is a very good phone, but the absence of Google is still not filled and the efforts required are complicated to justify given the price …
To explore the Mate 40 Pro more in depth, head to our full review.
Huawei P40 Pro
The top of the range
7 /10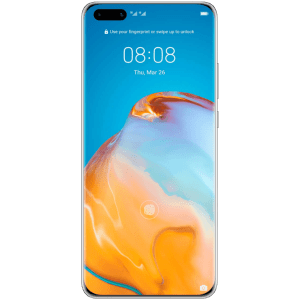 An excellent 6.58-inch AMOLED display
A very high quality photo module
… but without Google services
We continue with the most high-end: the Huawei P40 Pro. Released in spring 2020, this new flagship is very interesting, but it does not have Google services.
It's a shame, a very shame even, because between its excellent 6.58-inch AMOLED screen, its flawless design, its performance guaranteed by a Kirin 990 SoC and especially its photo module with four very high quality sensors, the P40 Pro has everything to please. Add to that a very satisfying battery life and you have an almost perfect smartphone.
In other words, on all technical criteria, Huawei is flawless or almost. Unfortunately, the software, without Google's backing, is stripped of too many features and applications for it to be recommended. We will therefore prefer the old flagship that is the P30 Pro on the high-end segment. You can read our Huawei P40 Pro test to convince yourself.
Although it does not benefit from all the additions of the Pro version (wireless charging or the curved edges of the screen), this Huawei P30 remains an excellent alternative at a lower price. Slightly more compact, it incorporates a 6.1-inch OLED screen, still with a Full HD + definition of 2340 x 1080 pixels, which is very well made. Also powered by the Kirin 980, it nevertheless only carries 6 GB of RAM, but this is more than enough to benefit from a perfectly smooth user experience, as well as to run all the greedy games of the Play Store.
No ToF sensor for this P30, nor x10 zoom, but it still offers an excellent triple sensor of 40 + 16 + 8 megapixels. Finally, its autonomy is reduced with a battery of 3,650 mAh. On the other hand, this one allows all the same to benefit from a very acceptable endurance. If you need more information, do not hesitate to consult our test of the Huawei P30 where it also received the rating of 9/10.
For further
🤔 Who is Huawei?
To put it simply: Huawei is a Chinese telecommunications giant and today one of the largest companies in the country with a turnover that exceeded 120 billion dollars in 2019. If it is best known to the general public for its smartphones, tablets and PCs, it also designs 4G and 5G telecommunications antennas, and competes on this point with Ericsson and Nokia in particular. It also has many subsidiaries, including HiSilicon, which notably designs processors integrated into the brand's telephones.
🇺🇸 What happened between the USA, Donald Trump and Huawei?
What is nicknamed "the Huawei affair" is a long story that can be summed up very quickly as follows: Huawei has been suspected of wanting to spy on the Americans. The Americans, at the instigation of President Trump, have decided to sanction Huawei by prohibiting it from installing Google services (among others) on its – new – smartphones. There have of course been many twists and turns, but we are there for the phones. For all the details, we invite you to consult our detailed summary of the Huawei case.
↗️ Will my Huawei smartphone be updated?
A priori yes. Despite the US measures, Huawei still has access to AOSP, the open source version of Android, which continues to be updated by Google, both in terms of security and functionality. However, this will not necessarily allow you to benefit from Google services again if they are not present. The case is not over, however, and we are not immune to further developments.
📲 What applications are available without Google services?
To compensate for the absence of Google services and the Play Store, Huawei offers "AppGallery". This app store has a few essentials, but the proposition is very – very – far from living up to the Play Store. Also affected by the retaliatory measures, companies like Netflix, Facebook or Snapchat cannot offer their apps on the Chinese store. It is annoying to say the least, but there are still web interfaces for some of them. Some European applications, such as Spotify for example, are present.