After many postponements, the Google Pixel 4a has finally become a reality! It is available from most e-merchants. His price ? Only 349 euros for this excellent photophone.

The crisis that we are going through right now has not helped the Google Pixel 4a to arrive on time in our borders. Either way, the successor to the excellent Pixel 3a is finally here! We were also able to test it in the editorial staff and it must be said that this smartphone immediately seduced us for mainly two things: its compactness and its amazing performance in photography.
After the formalization in due form last August following the many postponements, the Mountain View firm has this time honored its promise regarding a launch for October 2020.
Where to buy it?
The Google Pixel 4a is available today in its 6/128 GB version at 349 euros.
Here is the list of resellers:
You will find other offers by consulting the table below.
To know everything about the Google Pixel 4a
9 /10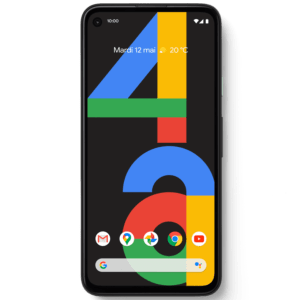 Just looking at the Pixel 4a you can sense Google's desire to improve on the winning formula of the old model. The design is much more modern than before, with now thin borders all around the screen and the presence of a punch to conceal a camera. The panel, OLED displaying a Full HD + definition, also benefits from good brightness. Our probe combined with Portrait Displays CalMan software measured a peak at 647 cd / m². The most pleasant, however, is its small diagonal of 5.8 inches which holds well in the hand.
On the back, there is a rather responsive fingerprint sensor and, above all, the photo module. This is indeed the main asset of this Pixel 4a. Its 12 megapixel sensor with a lens opening at f / 1.7 and associated with an LED flash captures pictures that are simply remarkable for this price range. It does not enjoy great versatility, but many features are there to vary the pleasures, such as the pretty HDR mode, the excellent portrait mode or the incredible mode " Night Sight Which allows you to take beautiful photos at night. In short, it is undoubtedly the best in its category!
As for the rest of the spec sheet, it is powered by a Snapdragon 730 with 6 GB of RAM. It's not as powerful as what the competition offers in the same price range, but it's more than enough to enjoy a perfectly smooth user experience on a daily basis, with even the ability to run a few 3D games. You just don't have to be too greedy, as for the autonomy which already seems below average with a 3,140 mAh battery.
To find out even more, do not hesitate to read our Google Pixel 4a review.
Our video