Google has finally done it! Its new Chromecast now comes with Google TV and a remote control to navigate the interface. Do you want to find it at the best price? Follow the guide to find the best deal of the moment?
Google will have taken its time to launch the new version of its Chromecast. Because yes, we had to compete with Amazon's Fire TV and Xiaomi's Mi TV Stick, so here is the Chromecast with Google TV. A small HDMI dongle that takes the formula introduced by the Chromecast by offering the possibility of broadcasting content on his TV from his phone, but by adding a remote control associated with the Google TV interface.
Where to buy it?
The Google Chromecast with Google TV has been available since its launch at a price of 69 euros at most French e-merchants. Find all the best deals in the table below.
All about Chromecast with Google TV
9 /10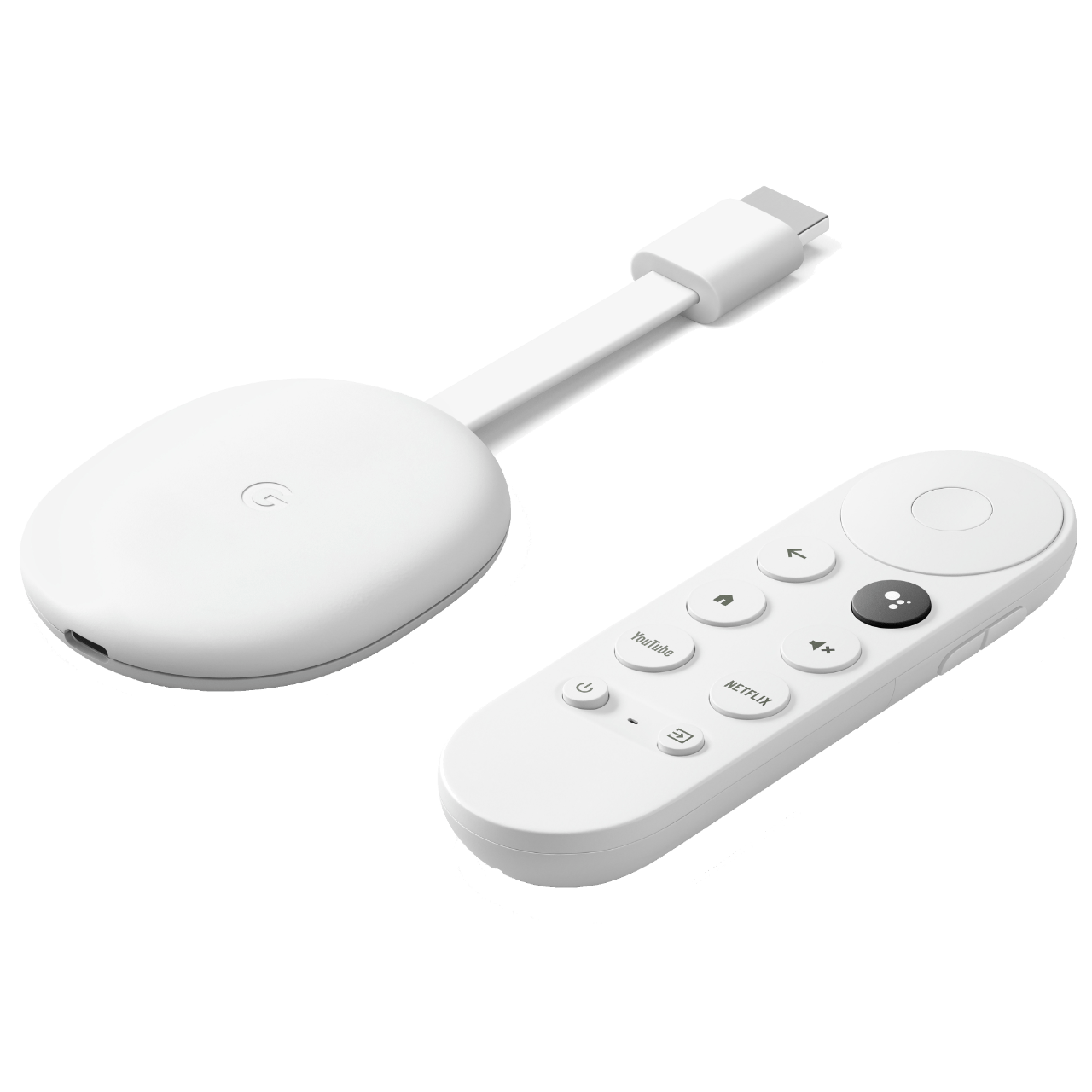 The Chromecast with Google TV offers a cleaner design than its predecessors. It now takes the form of a small pebble (white, pink or blue) with a small HDMI cord that protrudes. There is also a USB-C port to power it. Like other Chromecast, therefore, it is designed to be plugged in and hidden behind a TV and never be dislodged again.
Like most of the connected objects from the Mountain View firm, installation is very simple. Once connected to the TV, the Chromecast will ask which network to connect to and to manage this you obviously have to install the Google Home application on your smartphone / tablet. Then just scan the QR and let's go. During installation, it will even offer you to pre-download streaming services like Spotify, Netflix, Disney + and many more.
It is also possible to install with the remote control that comes with this new version of Chromecast, but it is less practical. On the other hand, it finds all its usefulness once you are on the interface. This one, called Google TV, is based on Android TV. It's clear and everything seems easy to access. Like Apple and Amazon, you will have access to many recommendations in bulk depending on your user experience, movies, series or genres. This avoids, for example, starting the application and then searching for the desired content to view it.
Google's solution is not the best performing against the competition, but offers enough power to display content in 4K at 60 frames per second, with HDR10 + and Dolby Vision. This Chromecast is even Dolby Atmos and DTS: X compatible for sound. Of course, Google Assistant is also there to control your TV by voice.
Do not hesitate to read our test to find out even more.
For further
In order to discover alternatives to Google Chromecast with Google TV, we invite you now to consult our guide to the best Android TV boxes and multimedia boxes in 2020.