The Galaxy S20 FE is the perfect compromise for those who don't want to pay a high price for a high-end smartphone from Samsung. The version with a 5G compatible Snapdragon 865 is now available at 500 euros thanks to a promo code.

That's it, the first 5G packages are already available from the various operators, so it's the right time to invest in a smartphone compatible with this network. The Samsung Galaxy S20 FE is an excellent choice and today enjoys a unmissable promotion! Find all the details below.
In short
The 6.5-inch 120Hz Super AMOLED display
The 5G version with the power of the Snapdragon 865
Comfortable autonomy with its 4,500 mAh battery
Instead of 759 euros at its launch, the Samsung Galaxy S20 FE compatible 5G is now available in promotion and fall at only 499.99 euros on Rakuten thanks to the promo code RAKUTEN15. You will also receive 25.75 euros free on your next order by joining the Club R.
Find out more 👇
9 /10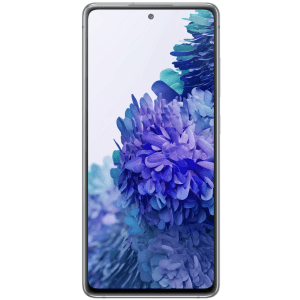 The Samsung Galaxy S20 FE 5G differs from other S20s in many aspects, starting with its 6.5-inch screen displaying Full HD + definition that is not Dynamic AMOLED with an adaptive refresh rate up to 120 Hz, but Super AMOLED at constant 120 Hz. However, it is possible to switch to 60 Hz mode from the phone settings if you want to save battery on a daily basis.
The smartphone also embeds a Snapdragon 865 with 8 GB of RAM, in place of the Exynos 990. It is quite simply one of the most powerful configurations in the Android sphere and it is a pleasure to be able to enjoy it on a Samsung stamped device. Especially since Qualcomm's solution also allows for better energy efficiency, resulting in better autonomy.
With its 4,500 mAh battery, the Galaxy S20 FE can easily last a whole day, or even more, by abusing the 120 Hz mode and demanding applications. It also offers compatibility with fast charging up to 25W (although there is only a 15W charger in the box), wireless charging up to 15W and even reverse wireless charging. .
The camera is finally not as versatile as the other Galaxy S20s, but it is still very good. Its module equipped with a 12-megapixel main sensor, a 12-megapixel ultra-wide-angle and finally an 8-megapixel x3 telephoto lens is able to take very beautiful shots, even if we would have liked some improvements in low light and on the precision of portrait mode.
To find out even more, do not hesitate to read our review of the Samsung Galaxy S20 FE 5G.
---
Offer no longer available?
If the offer mentioned in this article is subsequently no longer available, please take a look at the table below to find other offers concerning the Samsung Galaxy S20 FE 5G.
For further
In order to discover the competition of the Samsung Galaxy S20 FE 5G on the same price bracket, we invite you now to consult our guide to the best smartphones under 500 euros in 2020.