Eight months after its release, the Redmi Note 9 Pro remains one of the most balanced mid-range smartphones on the market. It must be said that there are no major faults, except for a price a bit high compared to its technical sheet in 2021. An error that Gearbest corrects with a large reduction.

Of the Note 9 range, the Pro version is the best performing model. Its value for money is simply excellent, even after almost a year of existence. And with age, the Redmi Note 9 Pro offers a reduction of 200 euros at Gearbest. A good deal for this high-performance mid-range smartphone.
In short
The power of the Snapdragon 720G;
Comfortable autonomy with 5,020 mAh;
The versatility of the quadruple photo sensor
Instead of 387 euros, the 64 GB version of the Xiaomi Redmi Note 9 Pro is now available at only 185 euros sur Gearbest.
Learn more
The Redmi Note 9 Pro is larger than the classic Note 9, with a 6.7-inch IPS LCD panel. Its Full HD + definition is 2,400 x 1,080 pixels, with a display surface enlarged by the disappearance of the classic notch. A bubble centered at the top of the screen now houses the selfie camera (13 megapixels).
8 /10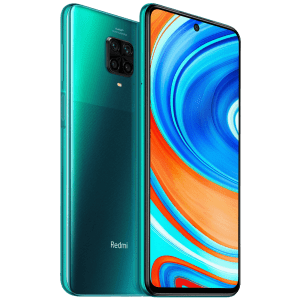 The technical sheet strengthens the game of the range a little with a Snapdragon 720G supported by 6 GB of RAM, 64 GB of storage and a battery with a capacity of 5,020 mAh. The latter offers a solid battery life on the phone, with an endurance of two days in normal use. An NFC chip is also added to the phone to promote contactless payment.
Its 4-sensor module, including a main one of 64 megapixels (against 48 on the other two models in the range) allows it to be more versatile in photography. It notably enjoys a fairly decent night mode, which gives it a small advantage in low light.
Our buying guide
Other alternatives to the Redmi Note 9 Pro exist when looking for a mid-range smartphone. Reading our guide to buying the best smartphones under 300 euros in 2021 can help you in your choice.