The OnePlus 7T has already celebrated its one year anniversary, but it remains a smartphone of choice against the competition in its segment. It can be found today at only 401 euros thanks to a flash sale on Gearbest, while it cost 599 euros at its launch.

In 2020, OnePlus launched many 5G compatible premium smartphones with its 8 and 8 Pro and more recently with its 8T. Being in its infancy, this new high-performance network is not yet sufficiently deployed in France for everyone to have access to it. 4G smartphones therefore still have good years ahead of them, which is why we recommend an old model on sale without any hesitation: the OnePlus 7T with 200 euros reduction.
In short
Its Fluid AMOLED 90 Hz screen
The power of the Snapdragon 855+
Autonomy and super fast charging
Instead of 599 euros at its launch, the OnePlus 7T in its 8 + 128 GB version is now available at only 401 euros on Gearbest.
We also find the OnePlus 7T Pro for 100 euros more.
Find out more 👇
9 /10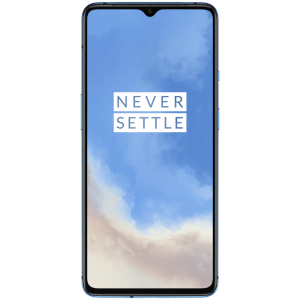 The OnePlus 7T remains a very good smartphone in 2021, especially at 400 euros. It offered the best at the end of its release, starting with its beautiful Fluid AMOLED screen displaying Full HD + definition and a refresh rate of 90 Hz. A small notch is grafted to its top, but the fun is everything. the same is true when viewing multimedia content of all kinds.
This smartphone is powered by the Snapdragon 855+ and 8 GB of RAM. This previous generation configuration still delivers incredible performance today to meet the majority of needs, whether it is demanding beautiful graphics in 3D games or a smooth user experience in everyday life. OnePlus is also a good student for software monitoring. The 7T is currently running Android 10 and it will obviously receive the new version of the OS from Google during this year.
With its recent 8T, the Chinese brand has made remarkable progress in terms of photography, but the old models unfortunately do not benefit from the same algorithms. The triple 48 + 12 + 16 megapixel sensor of the OnePlus 7T is then adequate in most situations, but don't expect extraordinary shots. We still appreciate its great versatility, going from portrait mode to ultra wide-angle, to macro.
Autonomy, however, puts weight in the balance. Its 3,800 mAh battery is well managed to easily last from morning to night, or even longer if your use is moderate. OnePlus requires, the fast charge is effective with a power of 30 W, which allows to recover 70% in just 30 minutes.
To learn even more, do not hesitate to read our full review of the OnePlus 7T.
---
Offer no longer available?
If the offer mentioned in this article is subsequently no longer available, please take a look at the table below to find other offers concerning the OnePlus 7T.
For further
In order to compare the OnePlus 7T with competitors available on the same price bracket, we invite you now to consult our guide to the best smartphones under 500 euros in 2021.