Black Friday Week has started and it is Cdiscount's turn to post low prices on a wide selection of tech products. Cdiscount applies numerous discounts on a whole selection of smartphones, laptops, headphones and even electric scooters. To help you find your way around, we have listed the best deals you can do on the famous online sales site.

What to know about Amazon and Black Friday
Cdiscount is the largest French online merchant, it is obviously a major player in Black Friday.
On Cdiscount, if you have made your order between November 1, 2020 and December 31, 2020 (inclusive), the package can be returned before midnight of January 31, 2021 for a full refund, in compliance with the return conditions of course.
Also find our live to find the latest Black Friday deals live.
Manette Xbox Series X/S
After the Microsoft offer that you will find below, Cdiscount is offering the promotion on the Xbox Series X / S controller, which is also compatible with Xbox One and PC. Note also its compatibility with Android and soon iOS / iPadOS. We recommend that you read the full test of this controller.

The Fnac offer having ended, Cdiscount is offering the same promotion in white and black.
Xiaomi Mi 10 Lite 5G
The Xiaomi Mi 10 Lite shines with an excellent technical sheet for its price, all the more so with a nice promotion like this one. We first find a beautiful 6.57-inch AMOLED screen, borderless and only obstructed by a discreet notch. This induces a design that is all too well known since the time of the notch, but it allows to have in the hands an object with a familiar appearance. To find out even more, do not hesitate to read our review of the Xiaomi Mi 10 Lite 5G.

Instead of 399 euros, the 128 GB version of the Xiaomi Mi 10 Lite compatible 5G is now available on sale at only 249 euros on Cdiscount by accumulating the immediate discount of 100 euros on its original price with the 50 euro ODR valid until November 30, 2020.
Corsair mouse and keyboard
Looking for a gamer keyboard / mouse kit that won't drain your PEL? We won't do much better than this pack combining the K55 and the Harpoon RGB mouse from Corsair. The set is simple, solid (splash resistant!) And adjustable in RGB.

Its public price is 80 €, but Cdiscount is selling it off today for 55 €.
Dell S2721HGF
Usually quite expensive the high refresh rate monitors drop in price during this Black Friday week. With a diagonal of 27 inches and curved, this Dell S2721HGF also has the great strength of its G-Sync and Freesync compatibility. These technologies eliminate tearing and greatly improve the overall impression of fluidity.

Sold 230 € in normal times this screen is sold at the moment 180 € at Cdiscount.
Samsung Galaxy Tab A
It is an add-on tablet running Android 1 with a 10.1 inch LED screen in 1920 x 1200 pixel definition, Android 9.0 Pie with 32 GB of internal storage.

The Samsung Galaxy Tab A is 180 euros on Cdiscount and Boulanger, less than 200 euros for a very decent Android tablet.
One SSD
Here is a very fast NVMe SSD for your PC, if your motherboard is compatible, you will have good performance for working or playing.

For 85 euros for 1 TB with these performances, clearly a good plan available on Cdiscount.
A big HDD
Large capacity hard drives at great prices aren't on the streets, but we've got you a Toshiba X300 8TB at a frankly attractive price. Spinning at 7200 rpm, it offers top performance for a mechanical disc. It will therefore be perfectly in its place in your PC or even better in a NAS to give you a huge storage space.

It is offered by Cdiscount for 159 € against 250 € in normal times.
Xiaomi Mi Home Security 360°

To keep an eye on your home when you are on the move, opting for a connected security camera remains the wisest solution. To equip yourself, no need to spend astronomical sums, as with the Xiaomi Mi Home Security 360 °, which today benefits from a reduction of 14 euros on its original price.
TV QLED 58 pouces
Here's a 58-inch QLED TV at a great price. This LCD TV with LED backlight and QLED (let's be precise) is in 4K UHD definition with HDR (HDR10) compatibility. It is equipped with Android TV 9.0 Pie, with Wifi and Bluetooth.

It's not the best TV, but it's a decent TV for this price. Direction Cdiscount to take advantage of the offer.
In short
Movies in Full HD
360 ° panoramic vision + night vision
Without forgetting the compatibility with Google Assistant
Mobile Cdiscount
The Cdiscount mobile plan is the lowest price available today. For 3 euros per month, it includes 50 GB of 4G data in Metropolitan France (including 3 GB in Europe / DOM) to allow browsing, listening to music via Spotify and others in peace and even to watch an episode of your favorite series at break noon. Then there is the classic combo of unlimited calls, SMS, MMS in mainland France, as well as from Europe and the overseas departments (38 destinations in total) to a French number. There are however conditions, with a limit of 3 hours maximum per call and to 129 different recipients during the month, including 99 to and from the EU and DOM.
Black Friday – Black Week: all you need to know
Let's be honest: Black Friday dates are pretty confusing this year. Originally scheduled for November 27 and usually preceded by Black Week, it spans a wider period this year. Each e-merchant and brands communicate about the event in their own way, but come together on activations of joint offers during dates agreed in advance: it is these that we consider to be the Black Friday offers. Also note that some merchants may postpone offers on Cyber ​​Monday week.
Throughout the period, the Frandroid team will select the best good deals available through different selections:
The best Black Friday deals
Good plans in detail
The best 4G mobile plans and ADSL-Fiber subscriptions
You can also take advantage of this event to change your mobile plan or ADSL-Fiber subscription. We have two comparators designed for this purpose which are updated every day with the best offers of the moment.
The next block allows you to find the best Fiber and ADSL offers for your box.
Fiber, Cable
RED box Fibre
23 november
Flow up to 1 Gb/s
Without TV Player
Telephony to 100 destinations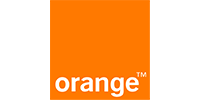 Fibre
Orange Livebox Up Fibre + Netflix + OCS
1 month
Flow up to 2 Gb/s
150 TV channels included
Telephony to 100 destinations
Fiber, Cable
SFR Fiber
1 day
Flow up to 500 Mb / s
160 TV channels included
Telephony to 100 destinations
All internet boxes