The Xiaomi Redmi Note 9, in its 128 GB version, is an entry-level smartphone at 229 euros which offers a good range of services for its price. Gearbest now offers it on sale for only 140 euros.

When Xiaomi decides to make the quality / price ratio, it does it well as demonstrated by this Xiaomi Redmi Note 9. A smartphone at 229 euros, in its 128 GB version, which by the magic of the internet is even cheaper with this promotion of -38%.
In short
A careful design
A very honest camera for this price point
Autonomy really leaves plenty to see coming
The 128 GB version offered here is normally marketed at 229 euros and we now have it at 140 euros sur Gearbest.
The link offered here references Gearbest.com, a site based in China and one of the most popular in the world. Unlike AliExpress, Gearbest is the only reseller and therefore contact. At the top right of the site, select the country of delivery and the currency to have the dollar to euro conversion in real time. It is very easy to understand and the only downside may be the delivery times, estimated at around two weeks.
Find out more 👇
7 /10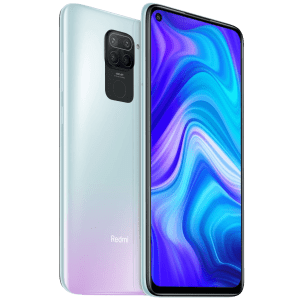 It may not be expensive, the Xiaomi Redmi Note 9 is not entry-level at all. The Chinese have taken care of the design with classic and neat curves. Of course, the back is plastic, but the glass effect is well rendered and the gray or green color is really pleasing to the eye. Just under the optical unit is a fingerprint reader. The front panel gives pride of place to a 6.53-inch screen with rather thin edges.
The display is colorful, bright enough, but it will not stand up to the test of reading in direct sunlight. The colorimetry flatters the eye a little too much if you like natural colors, however for 140 euros, the service is more than honorable. At the heart of this mobile is a MediaTek Helio G85 SoC with 4 GB of RAM. The performance is not extraordinary, however we enjoy a smooth user experience with Android. Fans of 3D games on the other hand will divert their way.
The camera is quite a pleasant surprise. Again, we cannot call the Redmi Note 9 brilliant. However, Xiaomi manages to give us clean, rather well-defined shots. A good result in this price category, but which will not stand up to a low light environment.
Finally, if there is one area where the Redmi Note 9 stands out, it is autonomy. Thus, it manages to last two days in normal use and a little more than a day in intensive.
Do not hesitate to consult our detailed test of the Xiaomi Redmi Note 9 to find out more.
---
Offer no longer available?
If the offer mentioned in this article is subsequently no longer available, please take a look at the table below to find other offers concerning the Xiaomi Redmi Note 9.
Black Friday – Black Week: all you need to know
Let's be honest: Black Friday dates are pretty confusing this year. Originally scheduled for November 27 and usually preceded by Black Week, it spans a wider period this year. Each e-merchant and brands communicate about the event in their own way, but come together on activations of joint offers during dates agreed in advance: it is these that we consider to be the Black Friday offers. Also note that some merchants may postpone offers on Cyber ​​Monday week.
Throughout the period, the Frandroid team will select the best good deals available through different selections:
The best Black Friday deals
Good plans in detail