Resident Evil 8, or Resident Evil Village as it's officially known, has been confirmed by Capcom and it's coming to consoles and PC in 2021, with an exact release date still to be confirmed. 
When it was first released in 2017, Resident Evil 7 was a much-needed rejuvenation for the classic horror franchise. Capcom departed from its usual formula in a big way and even took the opportunity to embrace new experiences with PlayStation VR. This risk paid off and a large proportion of fans and critics embraced the changes, with a keen eye on what the next game might bring.
After Resident Evil 7's release, Capcom didn't jump straight to a new instalment and instead created very successful remakes of Resident Evil 2  and Resident Evil 3 followed on, with rumors of a fourth remake even being in the works.
But Resident Evil 8, or Resident Evil Village, is now definitely coming. The eighth entry in the main franchise will feature characters both old and new, wintry environments that take advantage of the greater power of the PS5 and Xbox Series X and some surprises that will tingle the spines of even the most veteran players. Here's what we know about the game so far.
Cut to the chase
What is it? The eighth Resident Evil game
When can I play it? 2021, though this is tentative
What can I play it on? Xbox Series X/S, PS5 and PC
Resident Evil 8 release date
Resident Evil 8 is coming out next year, sometime in 2021. That's the official word from Capcom and that's what was announced during Sony's Future of Gaming event where we got our first look at the game. Though Capcom's official website for the game notes this is tentative. 
The game has been confirmed for PS5, Xbox Series X/S and PC but Capcom also floated the idea of PS4 and Xbox One versions of the game during Tokyo Game Show 2020, saying that "while Resident Evil Village is being developed specifically for next-generation consoles and PC" the team is "looking into delivering the experience on PlayStation 4 and Xbox One as well." 
Resident Evil 8 trailers
Brand new footage of Resident Evil Village gameplay on the PS5 has been released in a video starring tennis star Naomi Osaka. The footage of Resident Evil is brief, appearing from 1 minute 50, but it's some of the best gameplay footage we've seen for the game so far and Osaka gives an insight into how Village will use the DualSense controller's haptic feedback.
During Tokyo Game Show, Capcom released a new developer insights video for Resident Evil Village, featuring interviews with Director Morimasa Sato, Art Director Tomonori Takano, and Producer Peter Fabiano. 
Over the course of this video the team offer some insight into the decision making processes behind the development of Resident Evil Village, such as the use of a picture book motif through the game and choosing to continue the story of Ethan Winters past the events of Resident Evil 7.
There are also very brief glimpses of the game in action peppered through the video, showing its first person perspective and some of the environments that will be explorable. According to Director Morimasa Sato, there's a lot of "emphasis on letting you play the game the way you would act if you were there in real life." 
We got our first look at Resident Evil Village during Sony's PS5 gameplay reveal. The trailer which stars werewolves, witches and photo-realistic vegetables, also has a surprise return at the end: Chris Redfield.
Check out the trailer for yourself below:
Resident Evil 8 news and rumors
4K, ray tracing and adaptive triggers supported on PS5
Resident Evil 8 has been listed on the official PlayStation Store and the listing has revealed some details about how the game will work on the console. According to the listing the game will support 4K and ray tracing on PS5 with fast load times thanks to the console's SSD. The DualSense's adaptive triggers and haptic feedback will also be supported, so that players can "feel the weight and pull of weapon triggers" and get "the feeling of firing a real gun".
New plot details
In a recent interview with Famitsu magazine, Resident Evil 8 producers Tsuyoshi Kanda and Peter Fabiano have revealed some new plot points and character details for the game. A translation of the interview was posted to Twitter by user @cvxfreak and can be seen below. 
This week's issue of Famitsu (10/29) features a bit of new information regarding Resident Evil: Village. Details translated into English in this thread: pic.twitter.com/fSMEIM0rXPOctober 14, 2020
The details revealed include the fact that it's Chris Redfield who takes Ethan Winters to the village featured in the game and that Ethan awakens there, unsure how much time has passed. 
The producers also touch on the wolfish creatures seen in footage of the game so far can't speak but behave like a pack and are capable of wielding weapons. 
PS4 and Xbox One releases are a possibility and what of PSVR?
There's a chance that Resident Evil Village could come to PS4 and Xbox One as well as PS5 and Xbox Series X. 
During a Tokyo Game Show presentation, the game's producer Tsuyoshi Kanda said that "while Resident Evil Village is being developed specifically for next-generation consoles and PC" the team is "looking into delivering the experience on PlayStation 4 and Xbox One as well." 
Kanda emphasised that Capcom "can't make any promises" but added "we will do our best." It was stated that more information on this and other aspects of Resident Evil Village will be coming sometime in the future.
Releasing on PS4 and Xbox One would certainly be welcome news for Resident Evil fans not looking to upgrade to the new console generation straight away. A PS4 release, in particular, would also bode well for PSVR support like in Resident Evil 7. 
According to Sony, it hasn't announced any PS5 PSVR games, though the console will be backwards compatible for PSVR. If Sony continues to only support PSVR on PS4 games, a PSVR experience for Resident Evil 8 may have to be a PS4 release.
It will conclude the story of Resident Evil 7
Capcom has confirmed that Resident Evil Village will conclude the story of Resident Evil 7. In an interview with Famitsu (via GamesRadar) Capcom's Tsuyoshi Kanda and Peter Fabiano said that the game will not only address the cliffhanger in Resident Evil 7 but will conclude the story completely. 
The game is first-person
If you've grown tired of third-person Resi games, don't worry – the series will return to first-person in Resident Evil 8. We speculate that the return to first-person is to better emulate the experience that gamers had on PlayStation VR with Resident Evil 7, emphasizing jump scares by putting players in the main point of view.
The game takes place a few years after Resi 7
If you're following the plot line of the games, Resident Evil Village will take place a few years after Resident Evil 7 after Ethan Winters travels to Louisiana to search for his missing wife, Mia. RE8 sees the couple reunited only to encounter a new evil…
Chris Redfield returns
The trailer also surprises us with series staple Chris Redfield, who returns to set off a horrible chain of events for Winters. Hence, the werewolves and witches.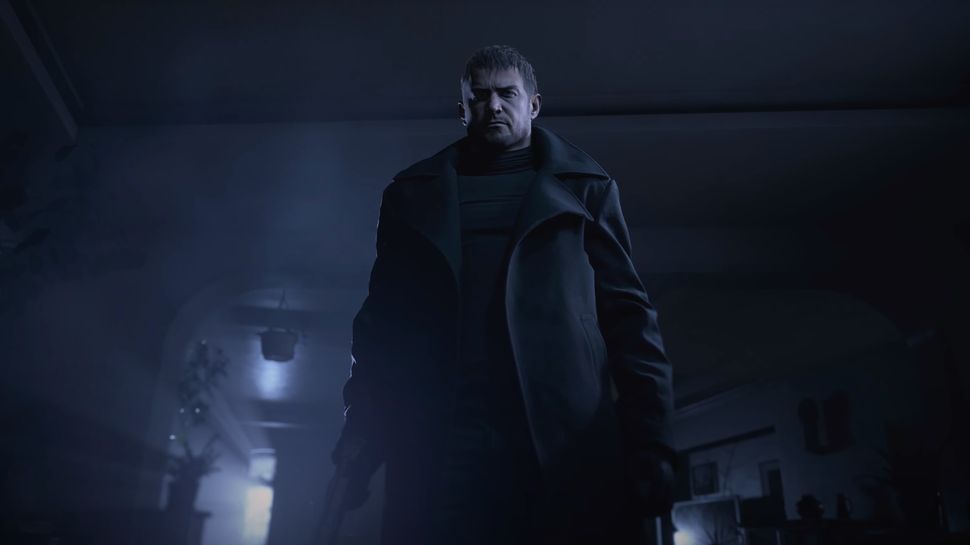 Here's the latest rumors about the game:
It could be the longest Resident Evil game yet
AestheticGamer, also known as Dusk Golem, has become a fairly reliable source when it comes to Resident Evil and in a recent Twitter exchange they have said that Resident Evil Village will be the longest Resident Evil Engine Game yet. 
Responding to a fan who expressed disappointment with the length of the recent Resident Evil 3 remake, Dusk Golem said "I'm only talking about RE8 right now but people know RE4 is also coming up at this point. RE8 will be the longest RE Engine game to date, & without saying too much the other stuff coming up should follow a similar trend." We won't know for sure about this until Capcom confirms the game's length itself. 
Development is apparently still on track
Noted leaker Dusk Golem has taken to Twitter to say that development of Resident Evil 8 is still on track despite the ongoing pandemic which has impacted other studios and that Capcom is still aiming for a 2021 release, even going so far as to say that the game could release in the first half of 2021. Of course, we can only take this with a pinch of salt until Capcom confirms its progress on the game and its intended release date. Given there are plans to reveal more about Resident Evil Village at Tokyo Game Show, it's possible we could hear more on this then. 
VR support?
Dusk Golem, now proven to be a fairly reliable leaker when it comes to Resident Evil, has tweeted that they believe the game will support PSVR. Capcom hasn't confirmed this yet, though Resident Evil 7's VR outing proved very successful for it doesn't seem entirely unlikely that Resident Evil Village could make a VR outing, particularly as the game will be in first-person. It's possible that any VR support will depend on Capcom creating a PS4 version of the game as no PS5 PSVR games have been announced.
For anyone worried about RE8's frame rate, don't. The trailer played kinda' weirdly on the stream, but the game does support PSVR from what I hear so they will be aiming for a stable 60fps.June 11, 2020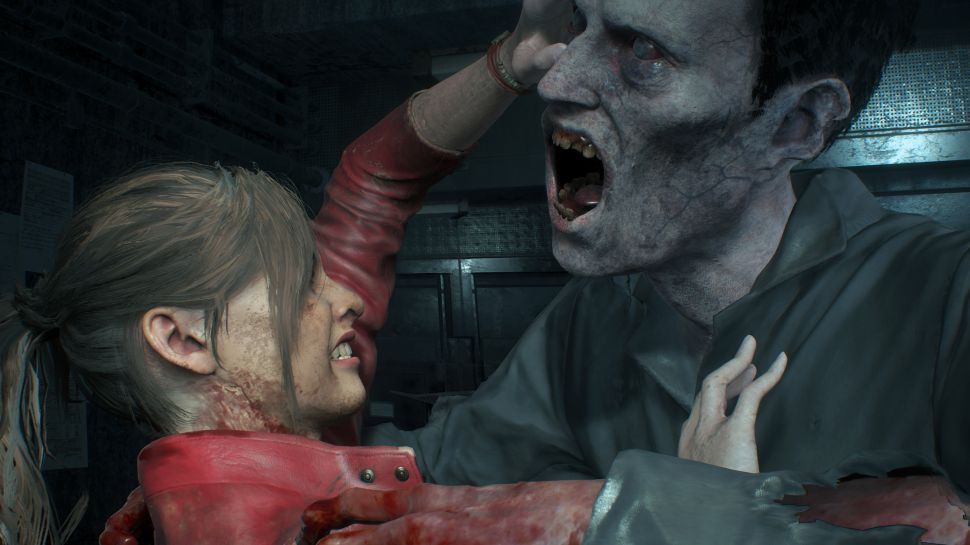 Just as Resident Evil 7 integrated virtual reality in an interesting experiment that played on the new first-person perspective of the game, Resident Evil 8 could do the same all over again. We could see another perspective change, the team could find new ways to integrate virtual reality technology, or it could even delve into new augmented reality technology. 
Part one of the "making of" documentary gives a good insight into the kinds of gameplay experiments the team were looking into. 


www.techradar.com