PS5 vs PS4 Pro: should you go for Sony's current-generation best or hold out for a next-gen power upgrade? We now know the launch date and price of the new PS5, so the decision on whether to upgrade is becoming rather pressing.
When the PS5 arrives on November 12 2020 in North America and later on November 19 for the rest of the world, the PS4 Pro will no longer be the most powerful Sony console in town. It will then be PS5's time to shine. 
But not only is the PS5 more powerful thanks to its upgraded GPU, it's a lot better at loading games thanks to its SSD; it's more immersive thanks to its new DualSense Controller and its user interface is cleaner and easier to use, too. It's an all-around upgrade that makes it an easy recommendation unless you've very recently plunked down on a PS4 Pro and have yet to pick up a 4K TV.
Looking to get a PS5 pre-order? We've rounded up all the best PS5 deals, so check out our dedicated page to find out where you can get your hands on one.
The PS4 Pro vs PS5 dilemma is going to be one faced by a lot of gamers in the coming months but to help you pick the console that's best for you we've created a guide for all the essential details about the consoles so far, including prices, specs and big game releases.
PS5 vs PS4 Pro price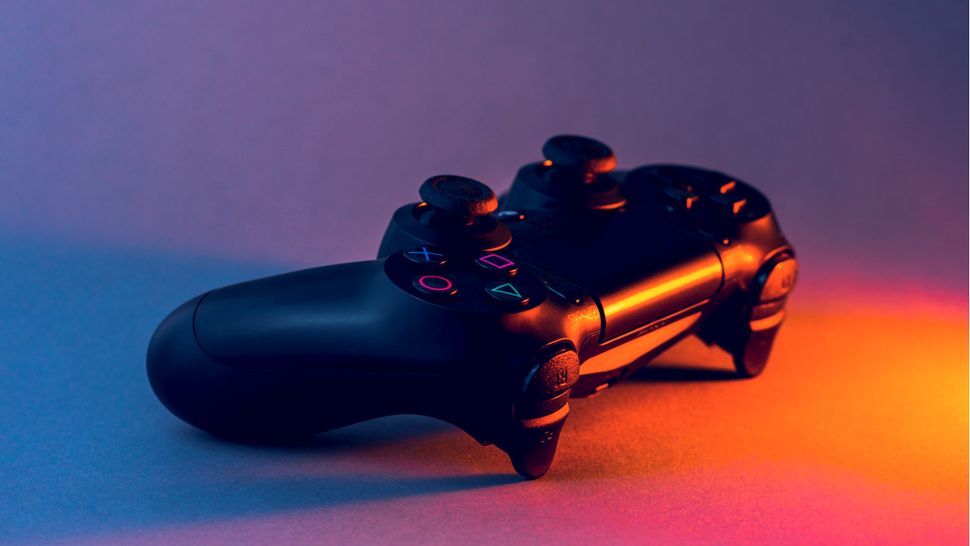 We finally know the PS5 price – both for its standard disc-based version, and the digital-only console.
Sony's top-tier PS5 will cost $499.99 / £449.99 / AU$749.95, while the PlayStation 5 Digital Edition (identical, except without a disc drive) comes in at $399.99 / £349.99 / AU$599.95. 
Both versions of the console will launch on November 12 in the USA, Japan, Canada, Mexico, Australia, New Zealand and South Korea, but the rest of the world (including the UK and Ireland) will need to wait until November 19 to get its hands on them. Select retailers will be accepting pre-order from September 17.
That's $100 more than the PS4 Pro launch cost of $399 (£349, AU$559) – but that's to be expected. It's a brand new machine using cutting edge technology, whereas the PS4 Pro was built upon the foundations of the existing PS4.
That said, you can often do better than that RRP PS4 Pro cost during sales. The PS4 Pro plunged to just £299 in the Black Friday PS4 sales when bundled with Death Stranding. Either way, the PS4 Pro will be the cheaper option, and its price will tumble even more once its big brother releases later this year. But will it still represent great value, considering the backwards compatible nature of the PS5?
PS5 vs PS4 Pro specs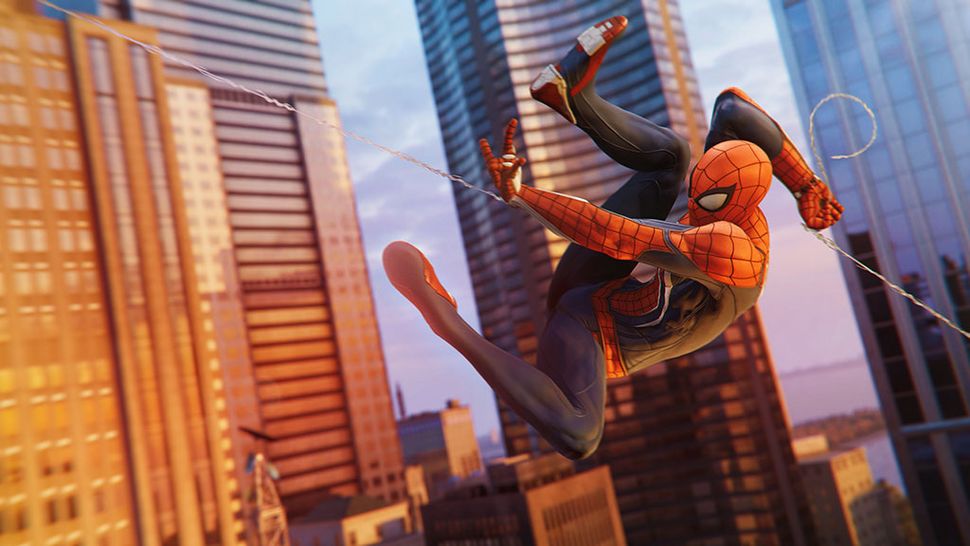 The PS5 is a spectacularly specced console, offering an AMD Zen 2-based CPU and a custom RDNA 2 GPU with over 10.28 TFLOPs of computing power. The result of all that power is that games will play in native 4K/60 most of the time, with some games going up to 4K/120fps and eventually 8K/60. 
GPU: 10.28 TFLOPs, 36 CUs at 2.23GHz (variable frequency) with RDNA 2 architecture
CPU: AMD Zen 2-based CPU with 8 cores at 3.5GHz (variable frequency)
Memory: 16GB GDDR6, 256-bit interface, 448GB/s bandwidth
Storage: Custom 825GB SSD with 5.5GB/s (raw), typical 8-9GB/s (compressed)
Expandable storage: NVMe SSD slot, USB HDD support (for PS4 games only)
Optical: 4K UHD Blu Ray drive
Visuals: Native 4K 120Hz + 8K
Audio: Temptest 3D
PS5 lead system architect Mark Cerny has also confirmed to Wired that the new hardware is capable of ray tracing. Seen in some of the prettiest PC games around, like Control, Metro Exodus, and Battlefield V, ray tracing is an innovative means of rendering light and shadows.
But since every 'ray' of light has its own simulated source, only now has the power required been viable in a console. In other words, ray tracing is going to make games like Horizon Forbidden West look properly next-gen.
And if that wasn't treat enough for your corneas, there's word of 8K support, too. But when it comes to whether you should choose between the 4K vs 8K consoles, know that 8K won't be a mainstream prospect for some years yet.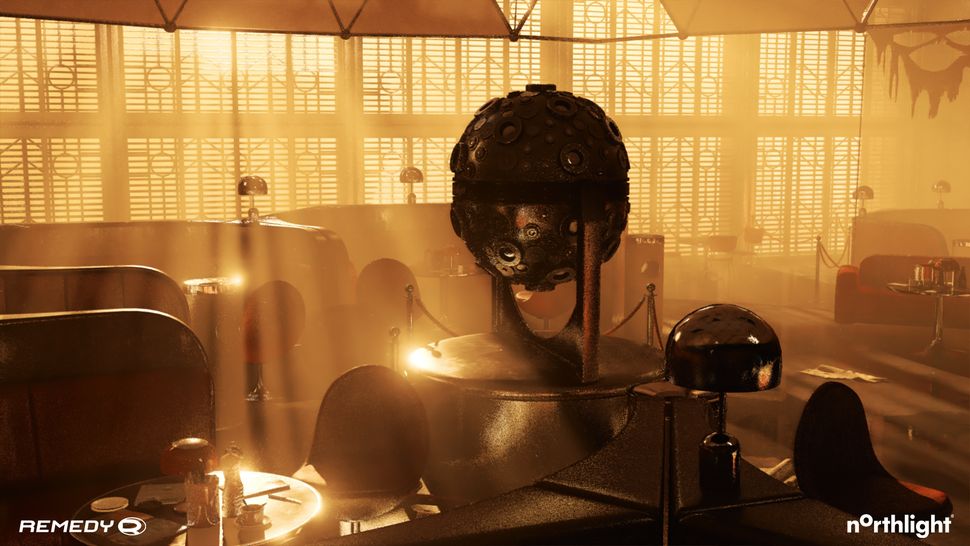 Excellent news for PlayStation players is the PS5's solid state drive (SSD) – a long overdue upgrade that PC players have enjoyed for years. Games are claimed to load 19-times faster. And, although the SSD coming in the PS5 is only 825GB, Cerny noted that the faster speeds of the SSD mean developers won't need to duplicate data onto multiple parts games' files, thereby cutting down on wasted space. 
Meanwhile, the PS4 Pro is still held back by its ageing mechanical HDD. While the PS4's UI design felt seamless as you could easily pick up a game where you left off from standby or after visiting other apps, you'll eventually be envious of the few loading screens PS5 players will be enjoying. Even if you upgrade the PS4 Pro with an SSD, it won't be able to offer the same bandwidth available in the PS5. 
The Pro also doesn't have the 4K Blu Ray player that the PS5 will, nor does it have the option to go disc-drive free like the all-digital PS5 offers.
Cerny also made clear to Wired that the PS5's audio will reach a new "gold standard" thanks to its upgraded audio engine. Sony is using the Tempest 3D audio tech to power the sound experience. It will be capable of handling hundreds of sound sources for impressive spatial audio, so you're going to want to invest in the very best gaming headsets. Cerny did mention that Sony is working on virtual surround sound for speakers as well, though.
Meanwhile, here are the PS4 Pro's specs:
CPU: eight-core x86-64 AMD Jaguar
GPU: AMD Radeon with 4.2 teraflops
RAM: 8GB GDDR5
Storage: 1TB HDD
The refreshed mid-gen model proved a decent jump on the base PS4: it supports 4K streaming from Amazon and Netflix, but native 4K gaming isn't possible on all titles, and only then at 30fps. 
Naturally expect the PS5 to be a healthy power jump over the Pro, but if you're all about the best graphics, don't want a PC, and are platform agnostic, it's also worth considering the most powerful console on the market today, the Xbox One X.
PS5 vs PS4 Pro design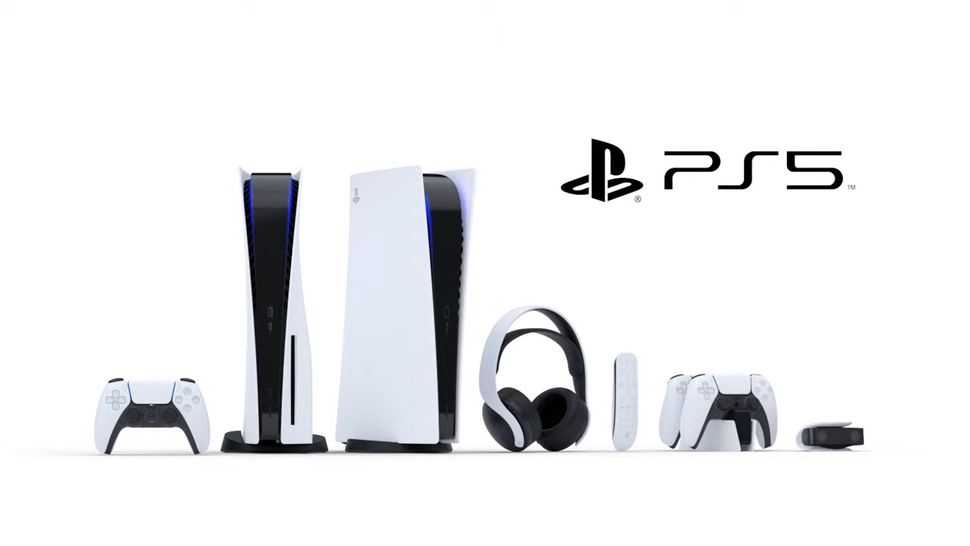 When the PS5 design was revealed it proved divisive. Even on the TechRadar team there were those who loved it and those who hated it. This is partly because the PS5 design is just such a departure from Sony's usual approach with its two-tone color scheme and its curved futuristic shape. 
Having been revealed through a stream, there's also some uncertainty around the PS5's size. It's been pointed out that the console looks pretty large and, if it's accurate, a recent Amazon listing for the console points at it being potentially quite heavy too, heavier than the PS4 Pro anyway at 4.78 kg. 
The PS4 Pro, on the other hand, looks more like a traditional console and is likely to sit unobtrusively with any entertainment set up. It's slim, light at 3.3 kg and not in the least controversial.
Something worth considering in the design of both consoles, however, is the cooling systems they have. Mark Cerny made quite a big deal about the PS5's new cooling system in the console's spec deep-dive and a previous Bloomberg report suggested that Sony has "opted to lavish more on making sure heat dissipation from the powerful chips housed inside the console isn't an issue." 
An efficient cooling system is a sure way to keep a console pleasingly quiet, something that the PS4 Pro notoriously struggles with when it comes to running more demanding games.
PS5 vs PS4 Pro games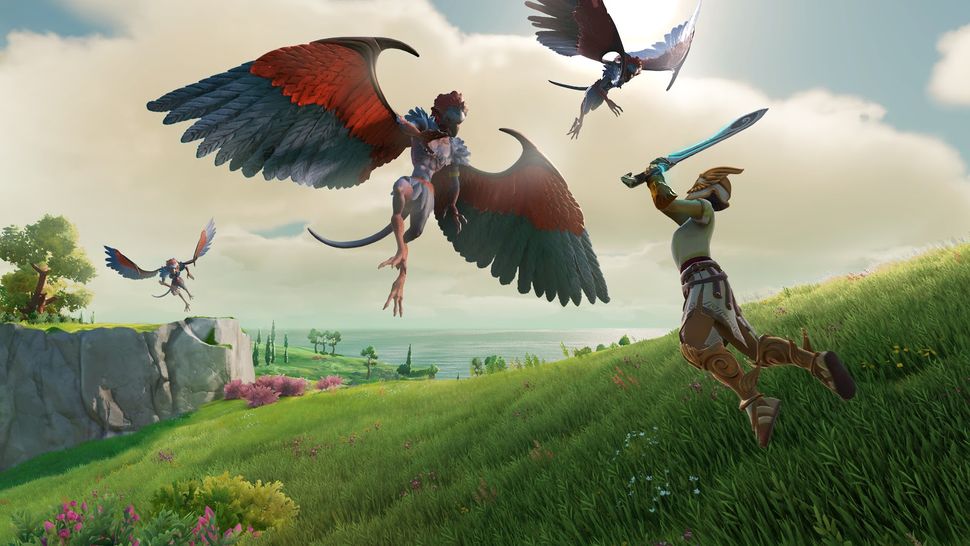 If you buy a PS4 Pro now, we hope you've got some time off sorted: Bloodborne, God of War, Uncharted 4, The Last of Us and its sequel, The Last Guardian, and Marvel's Spider-Man are exclusive to Sony's box, along with other killer multi-platform experiences like Red Dead Redemption 2 and Control.
The good news? Nearly all of those games are backward-compatible on PS5. Some, like GTA 5, Madden 21 and Destiny will even get big PS5 overhauls, and should be a free upgrade once the console comes out. Better still, Sony's now announced a new PS Plus subscriber perk headed to the next-gen console called the PlayStation Plus Collection. It will offer PS5 owners free access to 18 of the best-ever PS4 games to download to their new consoles from the get-go, including titles like God of War, Uncharted 4, Ratchet and Clank and Bloodborne, provided they remain subscribers to the service. It's something that the PS4 Pro, even with a PS Plus subscription, can't match. That's a lot of gaming for not a lot of money.
On top of that, the PS5 will have a number of games that will be exclusive to next-gen. Marvel's Spider-Man Miles Morales will be one of the games as is Horizon Forbidden West, the follow up to Horizon: Zero Dawn, God of War 2 and Final Fantasy 16. Gran Turismo 7 definitely looks like it will be next-gen only and it's hard to imagine Ratchet & Clank: Rift Apart running on PS4 hardware. So if you're all about access to the latest and greatest it's worth noting that the PS5 will have the lead on that front for some games.
What else can you play? Here are some of the PS5 games confirmed (so far):
It's also worth noting that some of the next-gen games could be more expensive. 2K Games recently announced that NBA 2K21 on PS5 and Xbox Series X will cost $10 more than its PS4 and Xbox One counterparts, bringing the standard version of the game on next-gen consoles up to $70 (or £60). It's not a small price increase and in an interview with GamesIndustry.biz, research company IDG revealed that other publishers are also considering raising the base price of next-gen games, meaning PS5 games could cost you more. 
"While the cost of development and publishing have gone up, and pricing in other entertainment verticals has also gone up substantially, next-gen software pricing has not reflected these increases. $59.99 to $69.99 does not even cover these other cost increases completely, but does move it more in the proper direction."
While we don't expect this price hike to affect all PS5 games, it is possible we will see pricing increase for some AAA games and franchises, though we'll have to wait and see to be absolutely sure.
PS5 vs PS4 Pro verdict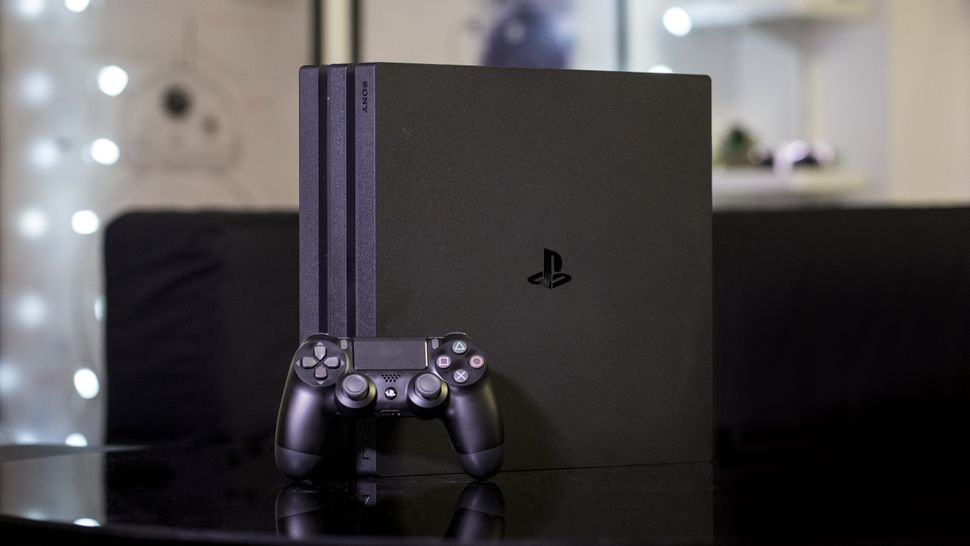 There's little reason to buy a PS4 Pro right now. Not only will the PS5 be the more powerful, faster box, but Sony's efforts to enable backwards compatibility means that even if you buy a PS5, it's likely you won't miss out on the PS4's finest experiences, and probably those older than that, too.
If you've been waiting this long to buy your first PS4, you might as well do so a little longer and either skip a generation and buy a PS5, or take advantage of an even cheaper PS4 Pro once the newer console launches.
That said, upgrading from a Pro is a tougher dilemma. The Pro already supports native 4K for many games at decent performance, and you'll need deep pockets for an 8K TV to fully benefit from the PS5's power. And that's only when 8K gaming is fully supported. As ever, early adopters pay a premium, so it's worth waiting for the next-gen exclusive you really can't do without.
www.techradar.com