The PS5 DualSense controller is due to launch tomorrow, and while stock has so far been strong, we don't know how the next-gen gamepad will fare with the demand of launch day. That's why we're bringing you all the latest PS5 DualSense controller stock right here, as well as providing a look into what you get for the PS5 controller price. 
The PS5 DualSense price comes out at $69.99 / £59.99 / AU$109 – a fair cost considering the tech inside. Plus, retailers currently have stock of the new controller ready and waiting, with none of the shortages we're seeing on the main console in sight. 
So, if you're looking to get involved in some local multiplayer from day one (we're eyeing up SackBoy: A Big Adventure right now), it might be an idea to grab one of these DualSense controllers while they're still around.
You'll find all the latest retailers offering the PS5 DualSense just below, and with inventory holding up well since pre-orders went live if you do come across an out of stock listing there will always be other retailers with gamepads available. 
Buy PS5 DualSense controller – latest stock updates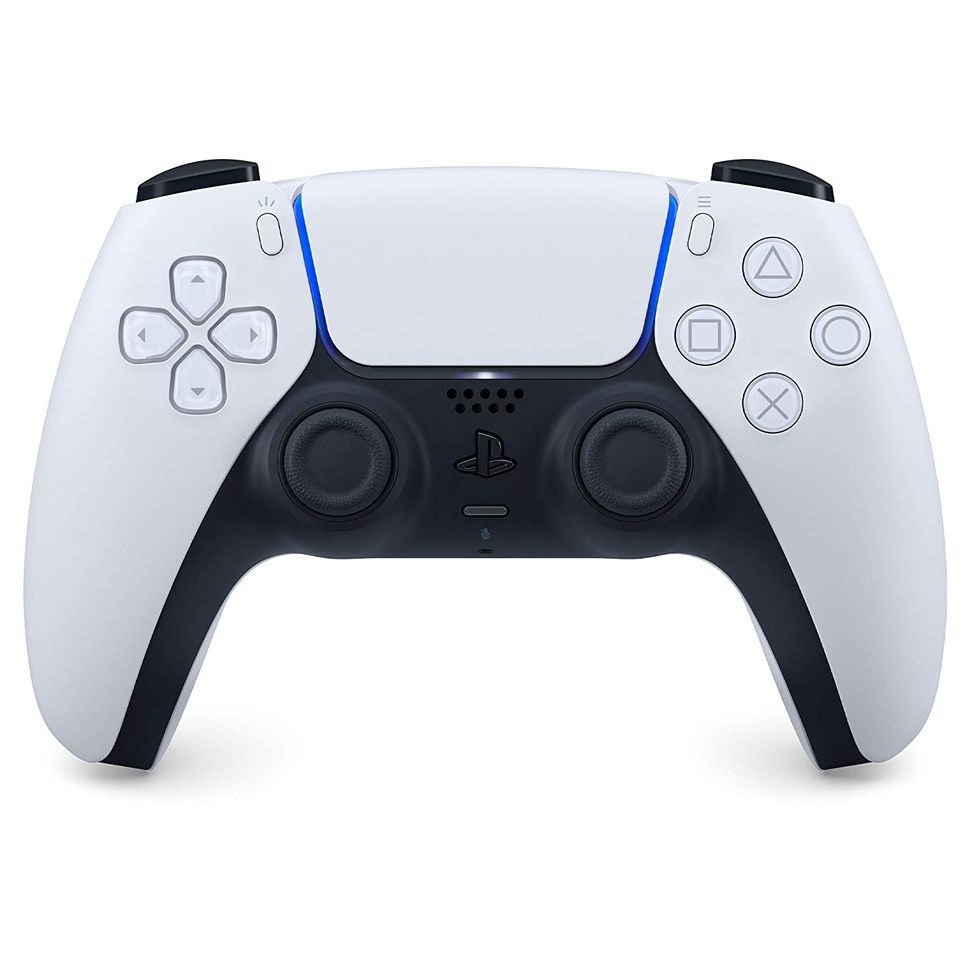 PS5 DualSense controller pre-order: $69.96 at Amazon
Amazon has plenty of PS5 controller pre-orders still available right now, so you can pick up the new controller ready for launch day this week. That's excellent news if you want multi-player functionality straight out the box.
Out of stock? The DualSense is also available at Best Buy and Walmart.
View Deal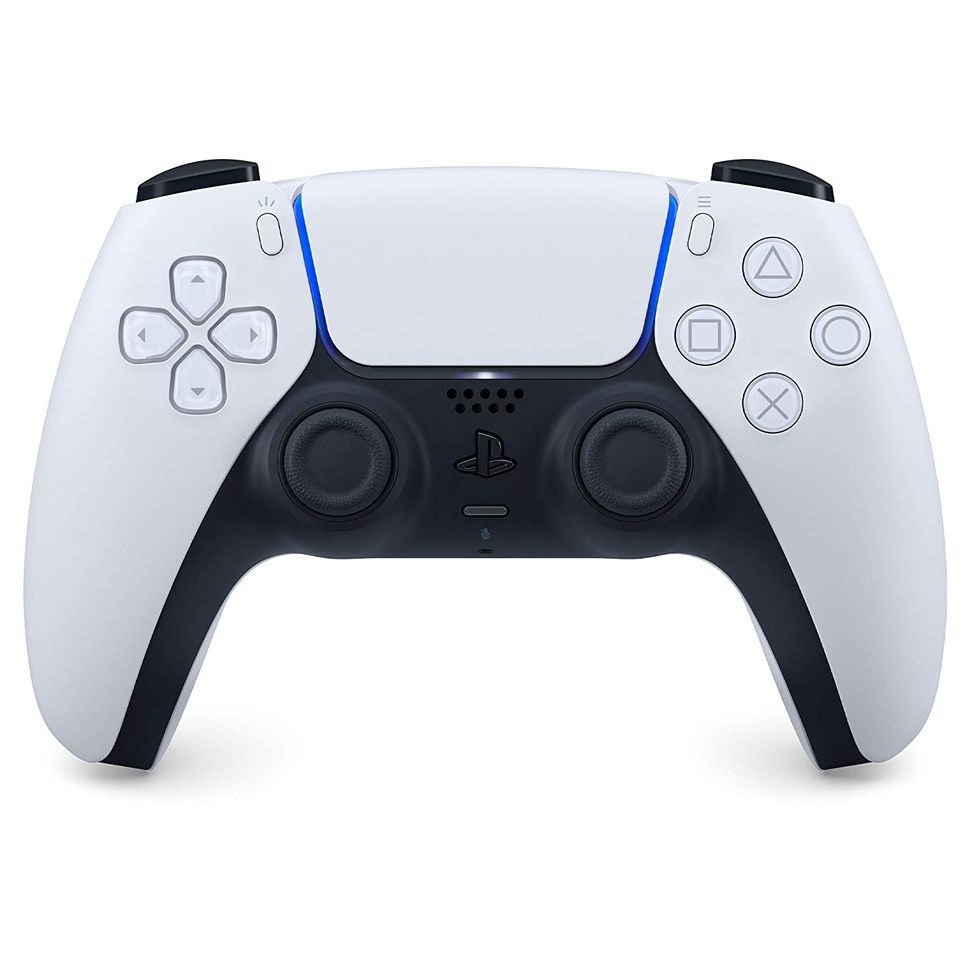 PS5 DualSense controller pre-order: £59 at Amazon
If you're shopping in the UK you'll also want to head to Amazon to grab your PS5 DualSense controller pre-order. There's plenty of stock to go round here, and the 99p has been dropped from the price to boot.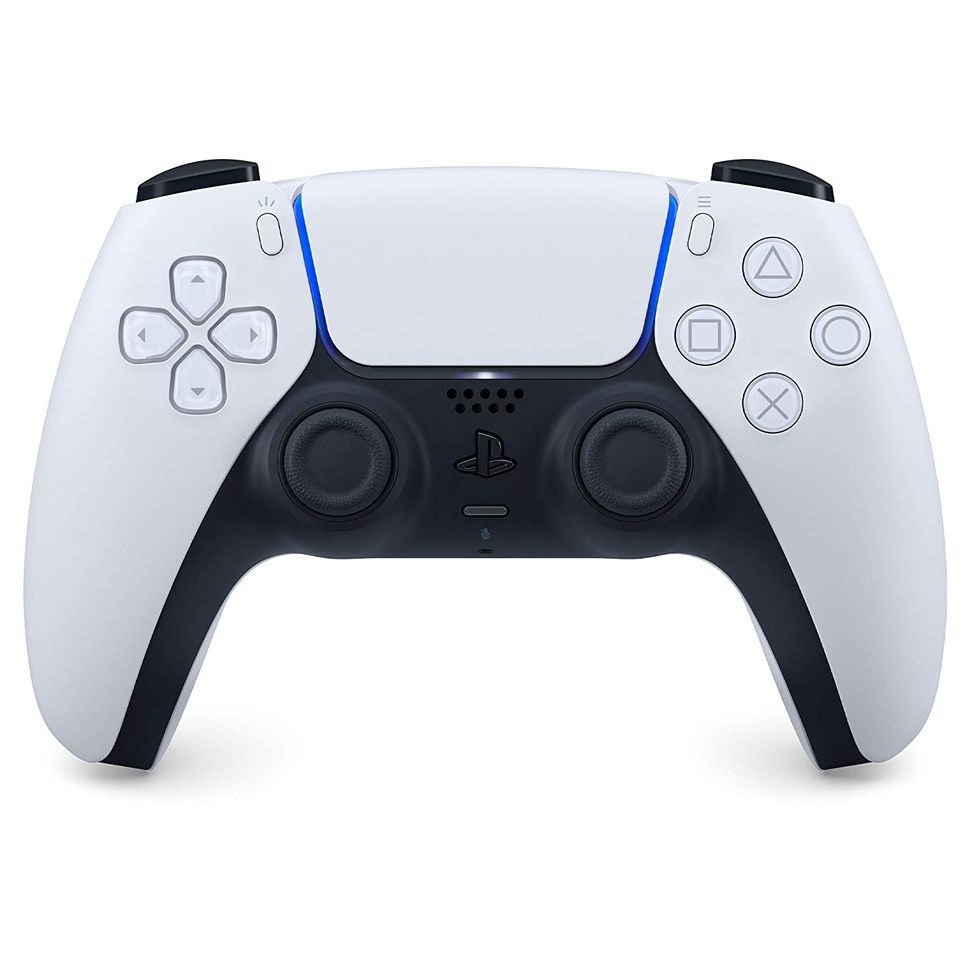 PS5 DualSense controller pre-order: AU$109 at Amazon
Many retailers are out of stock on a range of PS5 consoles and accessory pre-orders right now in Australia. Amazon still has a good supply of DualSense controllers up for grabs however.
View Deal
What's new about the PS5 DualSense Controller?
A new console needs a new gamepad, and the PS5 DualSense controller has come to take up the mantle from the DualShock 4. The softer, curvier design is said to make the controller far more comfortable, and though there's likely to be a little more heft to the weight with all the intelligent haptic feedback packed in here, it already looks like long sessions with those new grips will be far less painful. 
Plus, you're also getting adaptive triggers, which developers can program to create resistance effects, and gone is the bumper between R2 and R1, making for faster twitch reflexes. With the PS5's devotion to audio plain and clear, those who grab PS5 DualSense controller pre-orders will have access to a reportedly deeper, richer set of gamepad speakers as well. 
Is the PS5 DualSense Controller price worth it?
The PS5 DualSense Controller is needed to play PS5 games on the new console, however you can get away with a DualShock 4 for certain PS4 games as well. You'll automatically receive a controller with your new console, so is the DualSense price worth it if you're considering picking up a second gamepad? 
If you want to play PS5 games with local co-op play, the DualSense Controller price is absolutely worth it – as it's the only way you'll be able to get more people in on the action. If, however, you don't have you eye on any new local multi-player experiences right now, and would prefer to keep your PS4 library alive a little longer thanks to backwards compatibility, maybe don't lock away the DualShock 4 just yet. 
Sticking with PS4 bundles? Check out the latest DualShock 4 deals and sales available now – the old controller will still work with select PS4 games on PS5 so if you're looking to recycle your collection there's still value in the older style gamepad. 
www.techradar.com