With its "Feature Drop" in December, Google is rolling out new features introduced this fall with its Pixel 5 to more Pixel smartphones, as well as some interesting surprises and additions.
Feature Drops are an integral part of the experience offered by Google for its Pixel smartphones. On the occasion of its December update, the firm gives us a detailed inventory of the features now deployed on Pixels 3 and 4, as well as on their "a" and "XL" versions, after being introduced this fall. with the launch of the Pixel 5.
Among them, extremely practical functions (but not yet available in France), such as the "Hold On" mode offered with Google Assistant, but also some welcome additions and one or two nifty surprises. Let's take stock of what Google offers us for the last update of its Pixels in 2020.
Hold On, the functionality to waste less time on Hotlines arrives on Pixel 3 and 4
She appears first in the news presented by Google on her blog, and is probably one of the most intriguing. "Hold On" lets Google Assistant wait for us when we try to join a hotline, assistance from an access provider or any administration by telephone. The personal assistant will let the call run and display a notification when an advisor has (finally) picked up.
For now only available in the United States and in English, this function was one of the new features introduced with the Pixel 5… it is now available on the Pixel 3 and more recent models.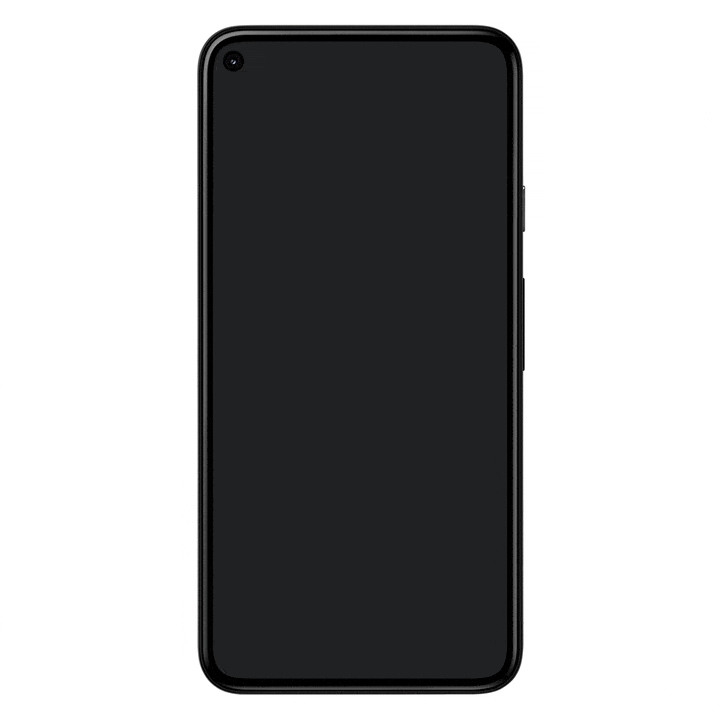 New for Google Duo
Another novelty: the addition of an "Extreme Battery Saver" mode which, when activated, automatically cuts off non-essential applications in favor of the most important services to drastically increase battery life.
Google is also announcing the deployment of a new feature for screen sharing of its Duo video calling application. Already available in the context of video calls between two people, screen sharing now extends to group calls, for example to allow several people to watch a video or a game.
Google Photos cheats with the sky
The Mountain View firm is finally presenting additions for editing in its Photos application, with a new tab dedicated to modification suggestions optimized by machine learning. We can for example modify more effectively the rendering of the sky, but also the overall brightness of the shot, its contrast and its colorimetry. This feature should make it possible to further improve the very good photos offered by Pixel smartphones.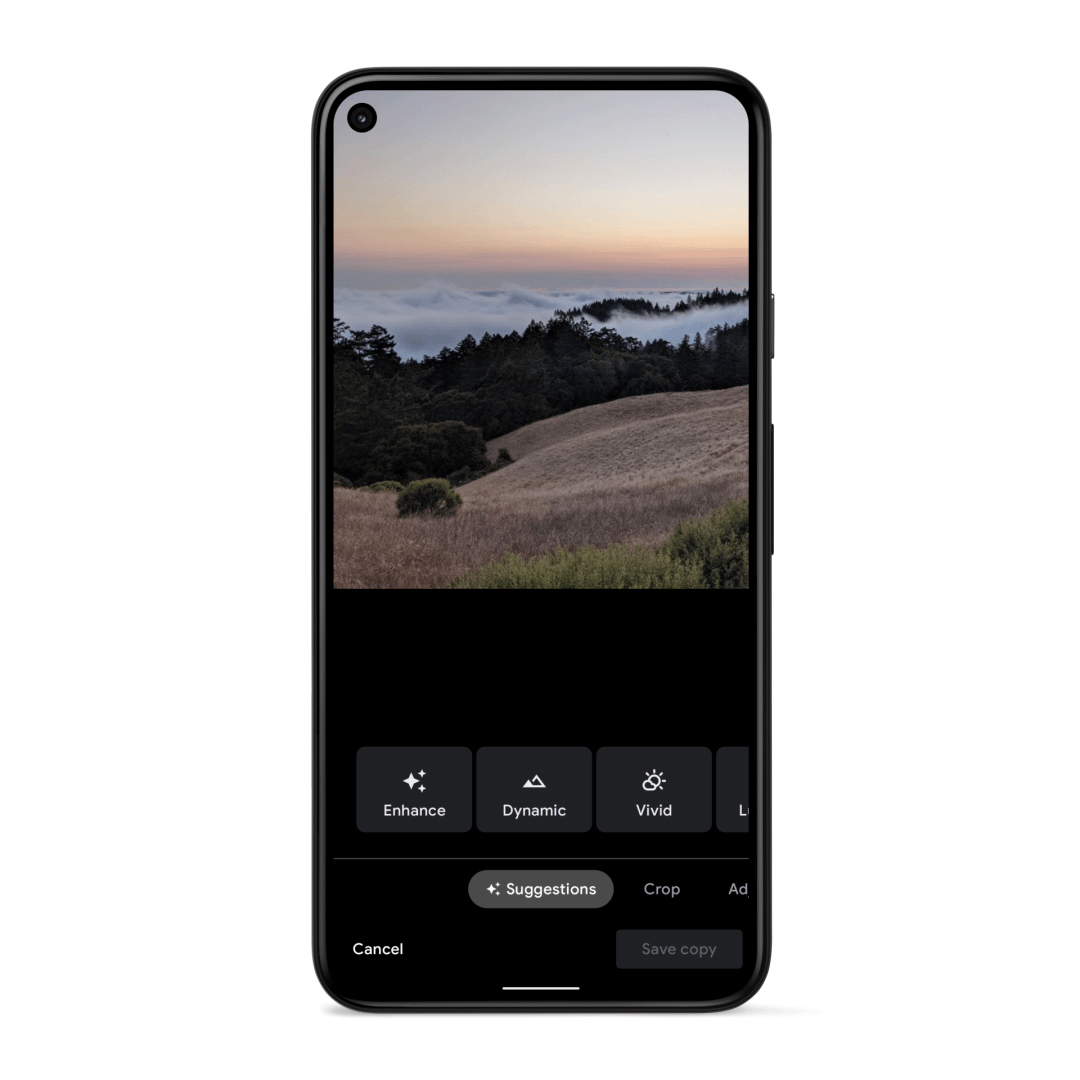 Adaptive sound for more efficient speakers in all everyday situations
Also very relevant in everyday life, the new "Adaptive Sound" function improves the quality of your Google Pixel speakers by using its microphone to analyze your sound environment. Google's AI will then allow you to adapt the power and audio settings on certain applications to broadcast better sound depending on where you are.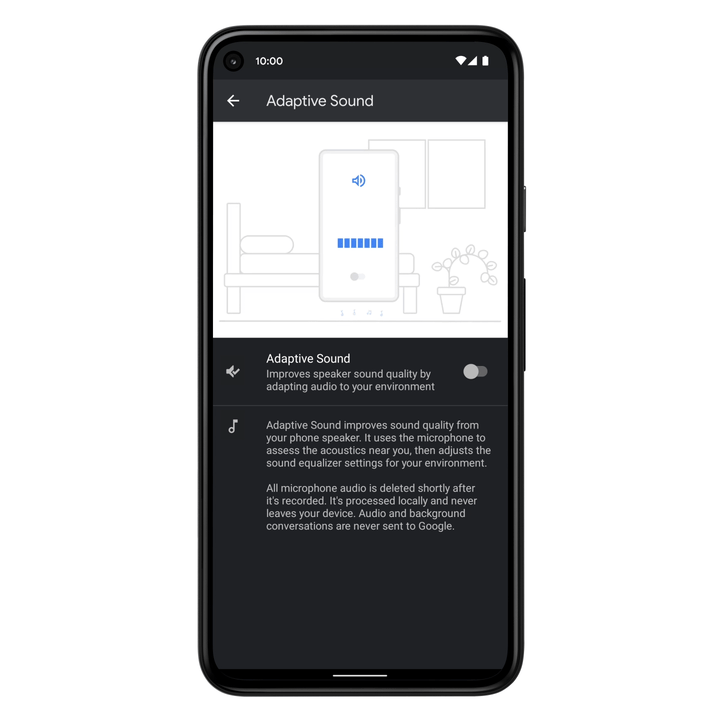 Finally, let's mention the addition of new home screens, new wallpapers (some of which come from major cultural institutions via Google Arts & Culture) and new icons. Small additional bonus for Star Wars fans, the addition of an augmented reality experience The Mandalorian, available on Google Play. The latter is accompanied by exclusive wallpapers.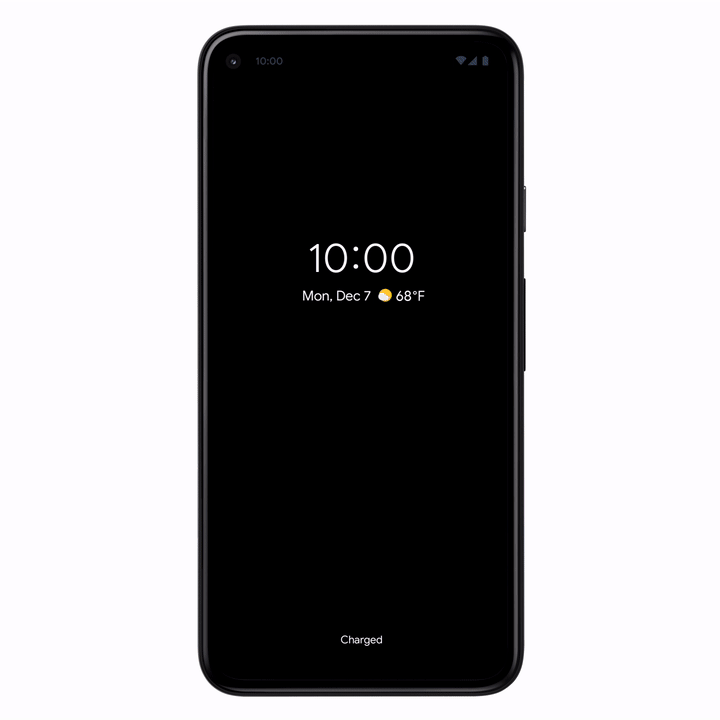 Let's finish with an interesting addition for users who have activated the "Now Playing" function.
The latter can now identify the songs played around you without your intervention and automatically add them to your history, where you can easily find them. If you liked a song, you can easily export it to your playlist in YouTube Music.