Orange and SFR both announce the official deployment of their respective 5G networks in Paris from this Friday, March 19.
After having been left on the sidelines for a while, the city of Paris is finally enjoying the deployment of 5G. Unsurprisingly, operators are launching their communication campaign. This is particularly the case with Orange and SFR who officially announce the opening of their network in the capital. And this, from Friday March 19, 2021.
Orange and SFR are deploying their respective 5G network on the 3.5 GHz band, which is considered to be the true 5G since it relies on infrastructures specially designed for this purpose.
Orange opens its network on March 19 #5G at #Paris in 3.5 GHz. The capital has just joined the ranks of the 235 municipalities already deployed in 5G by Orange and, in particular, the 51 Ile-de-France towns in the inner suburbs. pic.twitter.com/2RGkJXnvoG

– Orange France (@Orange_France) March 18, 2021
Gradual deployment
In its press release, the operator with the red square also specifies that this deployment will allow to immediately cover "80% of the intramural population, relying on nearly 80 authorized sites».
This coverage will continue to extend from the end of March, as the sites are validated by this commission. [de concertation de téléphonie mobile, ndlr]. This launch of 5G SFR in Paris is in addition to the nearly 300 French municipalities already opened in 5G by SFR.
Until now, Parisians had to take their troubles patiently to take full advantage of 5G packages, or to test the efficiency of the network in the municipalities surrounding the capital which have benefited from it for several weeks.
Note in passing that Free Mobile also plans to launch its 5G network in Paris, but from this weekend. As for Bouygues Telecom, we imagine that the firm will soon communicate on this subject.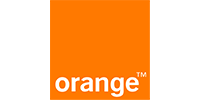 Orange Forfait Mobile 5G – 70 Go
Unlimited calls
70 Go
808 sites 5G 3,5 GHz
267 sites 5G / 4G shared
Free Forfait 4G et 5G – 150 Go
Unlimited calls
150 Go
574 sites 5G 3,5 GHz
7054 sites 5G / 4G shared
Prixtel 4G and 5G Mobile Plan – 100 to 200 GB
5 days
Unlimited calls
100 Go – 200 Go
808 sites 5G 3,5 GHz
731 sites 5G / 4G shared
All 5G plans