The OnePlus 8 Pro is the smartphone of the Chinese brand which wanted to compete with the most premium on the market. It is no longer as expensive as when it was launched thanks to Black Friday promotions and now goes from 899 to 699 euros on Amazon.

The OnePlus 8 Pro is the smartphone that wanted to move away a bit from the basic philosophy of the Chinese brand by going close to 1,000 euros. Fortunately, it is no longer offered at such an excessive price during the Black Friday period by losing almost 200 euros on its original price.
index title = "The offer"]
In short
The 120Hz Quad HD AMOLED display
The power of the Snapdragon 865 + 8 GB of RAM
The first OnePlus smartphone compatible with wireless charging
Instead of 899 euros, the 128 GB version of the OnePlus 8 Pro is currently available at 699 euros for Black Friday on Amazon. We also find the model with 256 GB of storage at 799 euros instead of 999.
Find out more 👇
8 /10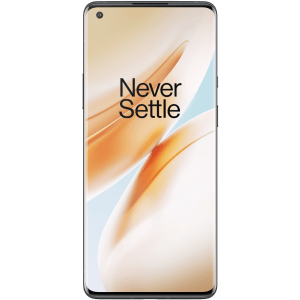 The OnePlus 8 Pro is obviously an improved version of the classic model in almost every aspect. The design is identical, but the format is much larger in hand with a screen – still borderless and AMOLED – which goes to 6.78 inches and which displays a Quad HD definition of 3,168 x 1,440 pixels (against 2,400 x 1 080 for the OP8). The refresh rate also goes to 120 Hz for a fluidity of the same level as the Galaxy S20.
Its back is also slightly different, since its photo module accommodates an additional sensor, with the addition of a "color filter". Its 48 + 48 + 8 + 5 megapixel quadruple sensor is better and more versatile than that of the little brother. However, we must admit that it too is not at the level of the competition in the same price segment …
As for performance, they are obviously impeccable with the Snapdragon 865 supported by 8 or 12 GB of RAM, depending on the model chosen. Better than the OnePlus 7 Pro in its time, this successor is still a better king of content consumption of all kinds.
The OnePlus 8 Pro is finally the first smartphone from the brand to offer compatibility with wireless charging, up to 30 W. This simply allows it to go from 0 to 100% in just one hour. Its autonomy is also very comfortable thanks to its 4,510 mAh battery. It is also compatible with fast charging for those who prefer wires.
To find out even more, read our full OnePlus 8 Pro review.
---
Offer no longer available?
If the offer mentioned in this article is subsequently no longer available, please take a look at the table below to find other offers concerning the OnePlus 8 Pro.
Black Friday – Black Week: all you need to know
Let's be honest: Black Friday dates are pretty confusing this year. Originally scheduled for November 27 and usually preceded by Black Week, it spans a wider period this year. Each e-merchant and brands communicate about the event in their own way, but come together on activations of joint offers during dates agreed in advance: it is these that we consider to be the Black Friday offers. Also note that some merchants may postpone offers on Cyber ​​Monday week.
Throughout the period, the Frandroid team will select the best good deals available through different selections:
The best Black Friday deals
Good plans in detail