To celebrate this World Sleep Day, we have decided to make a small selection of products for you to make the most of your hours of rest.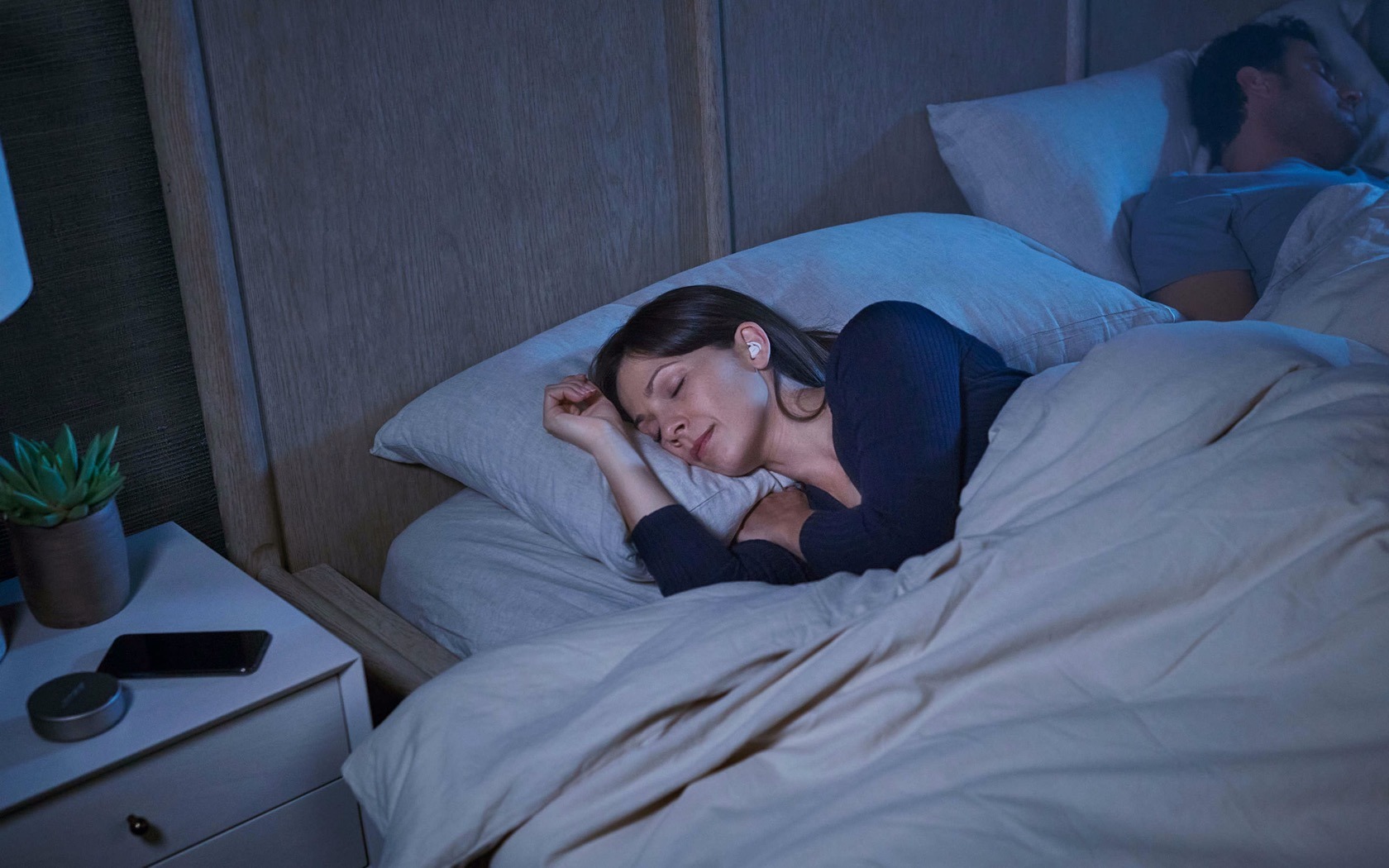 Born in France in 2000, World Sleep Day is an event celebrating the activity that occupies a third of our lives (no I'm not talking about WoW). Unsurprisingly, the tech world has taken a keen interest in sleep and therefore produces a number of accessories and software to help us improve or monitor it.
Even Google is using the camera and mics in its new Nest Hub to gauge (somewhat voyeuristic) how well your sleep is. We have therefore sorted out this plethora of offers and selected the best accessories for you to improve your sleep.
To track your sleep
Withings Sleep Analyzer
Not all sleep trackers come in the form of a bracelet. If you don't want to encumber yourself with this type of device, Withings is there for you with its Sleep Analyzer which is installed between the box spring and the mattress. Power is supplied via a 3 m USB cable, so be careful to have a plug within reach.

Once installed, the Sleep Analyzer is forgotten and produces a daily report on the length and quality of sleep. More original, we have a follow-up of sleep apnea and snoring. As a bonus, the Withings app is a model of clarity.
A complete device and more pleasant to use than a classic bracelet therefore, but which is however paid quite dearly by being less versatile.
Honor Band 5
Tracking without breaking the bank
9 /10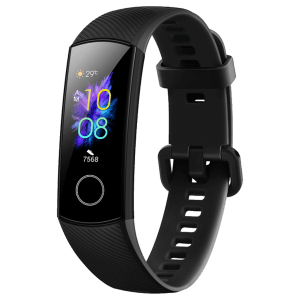 Affordable
Quality sleep tracking
Good autonomy
Sports tracking bracelets are the ones that have opened the door to sleep tracking. And the good news is that you don't have to break the bank to equip yourself! Sold for around twenty euros, the Honor Band 5 ensures good monitoring of sleep cycles.
In addition to tracking statistics, Huawei's health app also has the good taste of advising you on how to optimize your bedtime.
But the main advantage of such a bracelet is its versatility, especially in terms of sport thanks to heart sensors and GPS. The icing on the cake is the autonomy achieved without worry for two weeks. To find out more, do not hesitate to visit our full review of the Honor Band 5.
Fitbit Versa 2
The most versatile
8 /10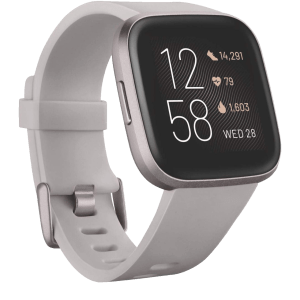 Versatile
Excellent sleep tracking
The smart wake-up function
If we want the best in terms of tracking on the wrist, we will have to switch to a real connected watch. Among the latter, it is the Fitbit Versa 2 that caught our attention.
Not only is it relatively thin, an important point if you can't wake up with something biting into your wrist, but above all it offers 6 days of battery life. So we won't have to worry about charging it almost every day like an Apple Watch.
The follow-up provided by FitBit is of impeccable precision, with clearly identified phases, but also put in parallel with the heart rate. Among the most original functions is an alarm clock adjusted according to the phases of sleep. You set a target wake-up time and the watch will attempt to wake you up in a REM phase to minimize your head in shoe polish as you get up.
We obviously find all the classic sports monitoring functions. Note that a Versa 3 is also available and adds an integrated GPS. It's up to you to see if the extra € 25 is worth the effort.
To fall asleep well
Terraillon Homni: the revitalized alarm clock
Known for its scales, Terraillon has been offering for a few years now items that are supposed to help you fall asleep. The Homni is the most advanced of them and presents itself as a smart bedside lamp.
In practice, we are in the presence of the fusion of an alarm clock, a night light and a white noise generator, all connecting via Bluetooth to the smartphone. An optional sensor that attaches to the pillow, for its part, provides sleep monitoring.
The set is quite convincing, with sound and light programs designed to help you relax before going to sleep. For the alarm clock, we will also have the right to a combo of light and sounds for more softness.
If the software part is less developed than that of a FitBit for example the whole may be of interest to those who want an all-in-one solution.
Bose Sleepbuds II: sound all night long
Known for its excellent audio products, Bose had tried sleep in 2018 with its Sleepbuds, true wireless intras offering relaxing sound loops to listen to all night long.
This second version turns out to be more comfortable than the previous one thanks to its particularly compact size. On the other hand, keeping them all night can be a concern. Your servant usually lost one or two in his sleep. And if we are not in the presence of active noise reduction, the insulation is particularly effective and masks a good part of the ambient noise.
There are still basic concerns: if the loops offered are of high quality, we still cannot personalize them or even use the Sleepbuds as simple headphones. A very well finished product, therefore, but also very expensive …
Emma Motion: The connected mattress
Connected mattresses are not a new concept, several manufacturers have tried their hand at exercise with often disappointing results. The German Emma, ​​however, arrives with a very interesting Motion on paper.

Equipped with 360 pressure sensors, it not only analyzes the quality of your sleep, but above all it adjusts the support in real time by compressing and decompressing the foam. We will wait until we can test this in more detail, but it looks like we have the first real smart mattress here.
For those in a hurry, it is even already on sale. The bill is salty since a 160X200 cm model will still cost € 3,800…
ASMR Apps
If you don't want to invest in hardware, some ASMR apps can be useful for relaxing and falling asleep. We've picked out two for you here, but take a look at our more comprehensive selection.
Requiring a subscription, Tingles is a very clean app that provides a large catalog of sounds. A "Sleep Time" function allows you to stop playback after a programmed duration.
Not always easy to use, ASMR Calm Relax Sleep has the good taste of being free. In addition to offering a bank of sounds, it allows you to mix them to create a background sound to your liking.