The four operators continued to deploy new 5G sites in France. We can now clearly see an advance from Orange and Free Mobile.

Arcep – the regulatory authority for electronic communications and postal services – has just delivered its latest operator data to monitor the commercial deployment of 5G. We can observe a sharp increase in the number of sites opened commercially. In total, 2,838 sites in the 3.5 GHz band are commercially open, against around 2,000 on February 28, 2021. This increase in the commercial opening of 3.5 GHz sites is therefore regular for the first months of 2021. If we take into account all the frequency bands used to provide a 5G service (3.5 GHz, 2100 MHz and 700 MHz), nearly 13,000 sites open in 5G today.
Orange and Free in the lead
If we look exclusively at the number of 5G sites, without taking into account the frequency bands used, Free is far ahead of its competitors. However, the 700 MHz and 2100 MHz bands allow 4G and 5G to coexist, in practice we are seeing an increase of about 15% more speeds than in 4G +. Conversely, 5G on the 3.5 GHz frequency band allows much higher speeds to be obtained. We have also found downlink speeds that can go beyond 1 Gbit / s during our first tests on the Orange network.
| | 700 MHz | 2100 MHz | 3500 MHz | Number of 5G sites |
| --- | --- | --- | --- | --- |
| Bouygues Telecom | 0 | 2091 | 491 | 2263 |
| Free Mobile | 8074 | 0 | 824 | 8074 |
| Orange | 0 | 298 | 1105 | 1384 |
| SFR | 0 | 778 | 418 | 1196 |
In the 3.5 GHz bands, Orange leads the way. The incumbent operator seems to favor quality 5G, however Free Mobile is not far behind with 824 5G sites at 3.5 GHz. As a reminder, the same site can be equipped with several frequency bands to provide 5G technology. Thus, the total number of sites may be less than the sum of the sites distributed according to the frequency bands.
In total, Free now has 8,074 5G sites, for comparison, as of March 1, Free Mobile had 19,231 4G sites.
You can use one of the tools or maps to identify the antennas around you and check which frequency bands are used. For the moment, 5G is activated mainly in large cities. The Arcep map is not up to date with all recent data, but SFR and Bouygues Telecom have finally announced the deployment of 5G in Nantes and its periphery.
The best 5G plans
Find our comparator of the best 5G packages, it allows you to classify the packages according to your uses and needs.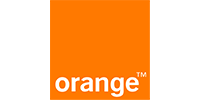 Orange Forfait Mobile 5G – 70 Go
Unlimited calls
70 Go
808 sites 5G 3,5 GHz
1059 sites 5G / 4G shared
Free Forfait 4G et 5G – 150 Go
Unlimited calls
150 Go
562 sites 5G 3,5 GHz
7044 sites 5G / 4G shared
Prixtel 4G and 5G Mobile Plan – 100 to 200 GB
6 days
Unlimited calls
100 Go – 200 Go
808 sites 5G 3,5 GHz
1059 sites 5G / 4G shared
All 5G plans