[ad_1]
If you're an avid Fortnite player, then you probably want to know which Fortnite skins you'll be getting your hands on in the near future. After all, who says you can't be deadly and fashionable? Fortunately, Epic Games is constantly adding new skins to Fortnite Battle Royale, be it a collaboration with a pop-culture brand or one of its own characters.
The most recent Fortnite seasons – Season 4 and Season 5 of Chapter 2 – have been particularly hectic, with new cosmetics dropping nearly every week. It can be hard to keep up sometimes, but we're here to help out.
We've rounded up every Fortnite skin we expect to land in the battle royale in March 2021, including both skins confirmed by Epic Games and those which are rumored – but don't worry, we've clearly signposted which are which. So, read on for all the Fortnite skins we expect in the near future.
Officially unveiled Fortnite skins
Lazerbeam – Icon Series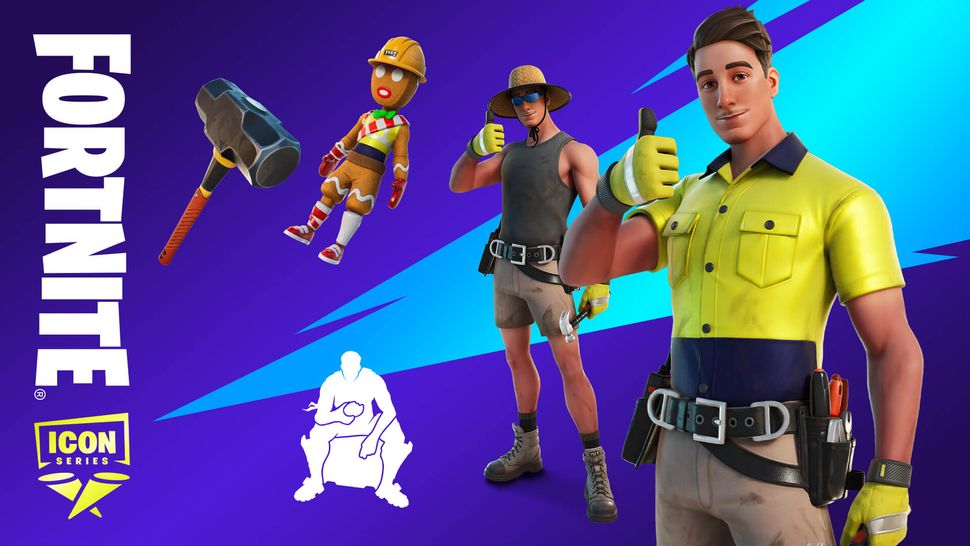 Following a reveal on his YouTube channel, more details about Australian Youtuber Lazerbeam's Fortnite skin have been revealed. Inspired by his pre-influencer years as a builder, the set also includes many references to Lazerbeam's online career – such as the 'code lazar' tattoo and overuse of yeet. 
The whole set could be won by competing in the Lazar & Fresh's Super Knockback tournament on March 3, though you can now purchase the skin from the Item Shop for 1,500 VBucks.
Marigold – Female Midas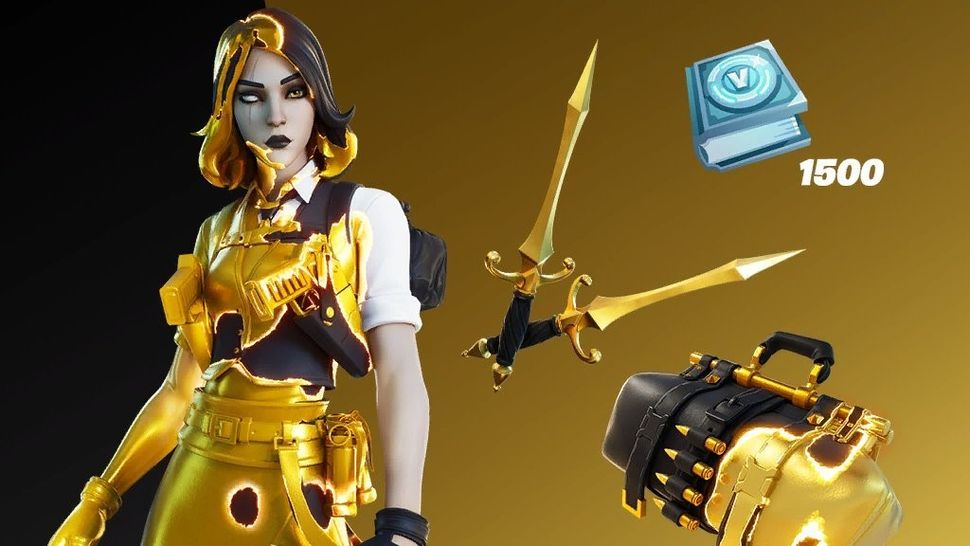 Continuing the tradition of gender-swapped versions of pre-existing skins, we have the arrival of Marigold – who is a female version of Midas from Chapter 2 Season 2.
She has launched as part of the  Golden Touch Challenge Pack which includes cosmetics and 1,500 VBucks. You can buy the pack in the Item Shop now for $11.99/ £9.99 (AU$17.55).
Trinity Trooper – Not from the Matrix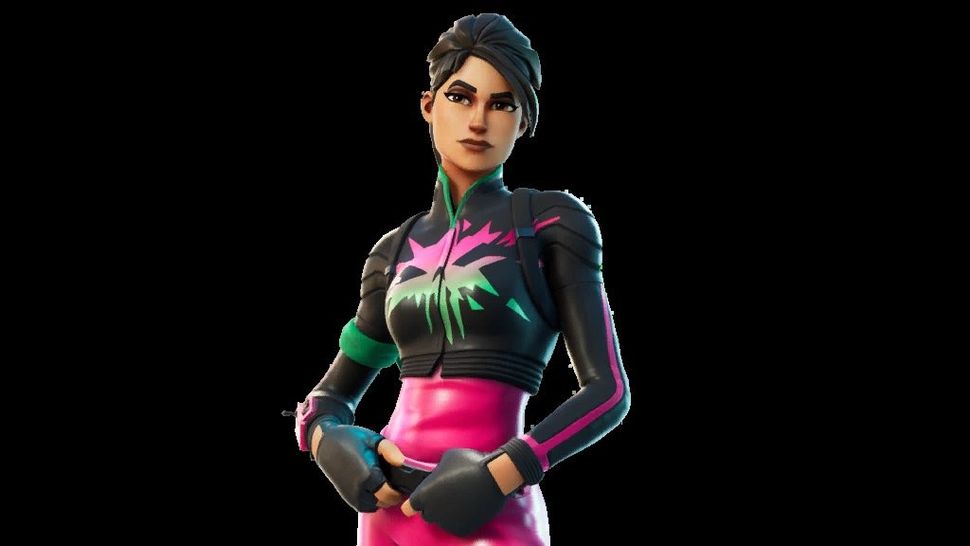 The long rumored 'Trinity' skin had its name updated to Trinity Trooper recently (sorry hopeful Matrix fans) and now Fortnite will have an in-game cup for it. On 14 March 2021, at 2 PM GMT, players in the EU can take part in a Trios contest to be able to snag this skin early and for free.
The top 3,333 Trios will unlock the skin, with anyone who competes in at least five matches getting two emoticons to use in-game. The Trinity Trooper will be available in the Item Shop after the tournament for all players and will likely sell for 800 VBucks like other uncommon skins. 
Rebirth Harley Quinn – DC Series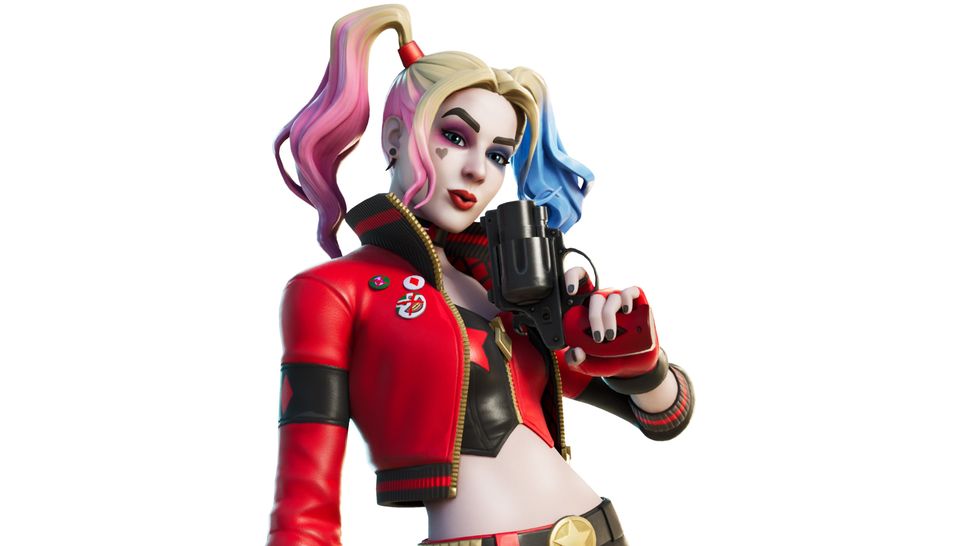 Continuing Epic Game's collaboration with superhero comics, a Batman/Fortnite: Zero Point collaboration is on the way. This six-issue miniseries will not only expand on the Fortnite lore but will include codes for in-game items such as the Rebirth Harley Quinn skin.
You can snag these items for yourself by purchasing the comic books as they release from April 20 through to July 6 or by subscribing to DC Universe Infinite in the US.
Rumored Fortnite skins
Agent Jones – ex-IO agent
This one is a lot of speculation on our part, but we think an Agent Jones skin is on the way to Fortnite Season 6. 
In the above reality log, we hear Jones' anger at the Imagined Order – the secret group running Fortnite in-universe – and it appears he could be about to defect. If he wants to save reality his best bet might be to enter the loop and become a skin but that's just what we think.
If Agent Jones – or ex-Agent Jones- is coming, we'd expect to see him in the Battle Pass. We won't have long to wait and find out if we're right.
Neymar Collab – Soccer icon
Season 6 teasers have started to drop and are already hinting at what we could be seeing next in Fortnite, including a potential Neymar-inspired skin. 
The first teaser saw Fortnite Brazil change their Twitter picture to a llama with the footballer's hair – it's since changed back – and then a reality log shared on the main account's feed has hinted at it further, with some people noticing similarities between the images and Neymar's team shirt. Neymar also reacted to the post, but that could just be trolling on his part.
If a Neymar skin is on the way, we expect this skin to be included in the Battle Pass but we'll have to wait just a little bit longer to find out for certain.
Kevuru Games potential skin concept art
Here's a rumor to take with more than just a pinch of salt. Kevuru Games posted this image on Artstation, the team has worked on Fortnite skins before and these definitely look like characters that fit Fortnite's style.
Several leakers have shared the image online, but no one knows for certain if this concept art is for scrapped or upcoming in-game outfits.
There's no guarantee that all or even any of these skins will actually appear in Fortnite but they look too cool not to share. Our favourites are the Elvis Presley impersonator, the younger-looking skin that could be the son of Midas – given their similar gold, black and white color schemes – and the genie skin with a lamp for a shoe.


[ad_2] www.techradar.com