The Sony Xperia 5 is a high-end smartphone that has the particularity of offering an OLED screen in 21: 9 format. It is now available at half price and goes from 799 to only 399 euros at Fnac and Darty.

Sony truly offers something different in the world of smartphones. Its many Xperias are proof of this with this atypical 21: 9 format adopted for over a year now. From entry level to high end, it has become the trademark of the Japanese manufacturer and its Xperia 5 is obviously no exception to the rule. The latter is currently available with an immediate 50% discount.
In short
The atypical format
A quality OLED screen
The power of the Snapdragon 855
Instead of 799 euros since its launch, the Sony Xperia 5 is now available on sale for only 399 euros at Fnac and at Darty.
Find out more 👇
7 /10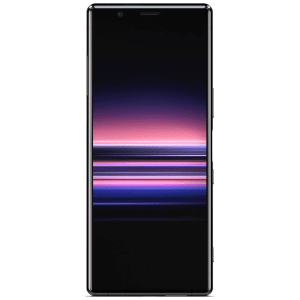 The Sony Xperia 5 is a smartphone almost as high-end as the Xperia 1 was. It offers the same 21: 9 aspect ratio as its big brother for a really pleasant grip on a daily basis, but its OLED screen does not do not display 4K. Too bad, or so much the better, it will be satisfied with a Full HD + definition of 2520 x 1080 pixels sufficient, for a screen diagonal of 6.1 inches.
It also embeds Qualcomm's high-end chip in 2019, namely the powerful Snapdragon 855, here supported by 6 GB of RAM. Even today, it is a very powerful configuration that will meet all uses, even for those who want to enjoy the best 3D games. However, it is not 5G ready while other smartphones at the same price now offer compatibility with this network, such as the OnePlus North for example. It is also not a champion of autonomy with its small battery of 3 140 mAh, but we take comfort with its fast charging compatibility.
On the photo side, we then find the same organization as that of the Xperia 1, namely three 12-megapixel cameras. The triple photo module then consists of a main sensor opening at f / 1.6, a second sensor with a very wide-angle lens open at f / 2.4 and finally, a third sensor topped with an optic at f / 2.4. It's not the best camera phone, but Sony's camera app is packed with features and offers the ability to switch to manual mode, just like on a real camera. Which may be a plus for some of you.
To learn even more, read our full review of the Sony Xperia 5.
---
Offer no longer available?
If the offer mentioned in this article is subsequently no longer available, please take a look at the table below to find other offers for the Sony Xperia 5.
For further
To find out who the Sony Xperia 5 is now fighting against, we invite you now to consult our guide to the best smartphones under 400 euros in 2020.