This is not a ban, but this new standard could mean the end of combustion engines. This has already led Audi and Volvo to announce the end of the development of new thermal engines.
Audi CEO Markus Duesmann has just declared that he will no longer develop new combustion engines. They will focus on existing engines to adapt them to the new emission guidelines. According to him, the Euro 7 standard is a huge challenge that imposes de facto extreme restrictions.
What is the Euro 7 emissions standard?
By 2025, the European Union plans to implement Euro 7, its new emissions standard for homologation of cars. It's a tightening of the current emissions limit which has already led manufacturers like Audi and Volvo to announce that they are stopping the development of new thermal engines.
This is the seventh major update of this standard since its appearance in 1992. It is this, for example, which has forced manufacturers to use a catalytic converter. Since then, the standard has become more and more restrictive in the fight against air pollution.
Of the 60 and 80 mg / km nitrogen oxide (NOx) emissions for gasoline and diesel cars, currently and respectively, there will be a limitation of 30 mg / km and 10 mg / km for new models. A significant reduction, which has led several manufacturers to accelerate their electrical transition.
Another change will be the carbon monoxide (CO) emission limit, currently between 500 and 1,000 mg / km and lowered to between 100 and 300 mg / km, according to the report of the Advisory Group on Emission Standards vehicles (Advisory Group on Vehicle Emission Standards, AGVES).
It is not to the taste of German industry
These levels are getting so low that the German auto industry has criticized this future standard, claiming that combustion engines could no longer be legal if this level were applied. This is what prompted the CEO of Audi to speak in the German media.
Audi will focus on the new e-tron, but that doesn't mean that new diesel or gasoline models will be announced more. They simply won't offer next-generation combustion engines. This decision is not the first, Audi joins other brands like Daimler, Volvo or Stellantis / PSA.
Audi's announcement is of great importance in the industry because it will affect the rest of the group's brands, such as Volkswagen, SEAT or even Porsche. All of these brands benefit from Audi's research and development work.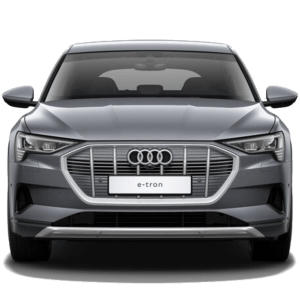 Beyond the emission limit, the European Union also offers emission monitoring, to prevent manufacturers from including systems that artificially reduce their emissions based on geolocation. The European Commission is fine-tuning Euro 7 before its implementation and we will soon know the contours of the future pollution control standard, which could also be the last. Indeed, after that, almost all vehicles in Europe will be "zero emissions".
It's not the end of thermal cars
Note that this Euro 7 standard does not mean the end of combustion cars. Some diesel engines can meet the requirements of Euro 7. One of them would be the new three-liter BMW S58, which could serve as the basis for future hybrid models or in combination with V8 and V12 engines.
The official objective of the European Union is a limit of 47.5 g / km for cars sold in Europe from 2030. To achieve this, the Euro 7 standard will be one of the points that will mark the path that automakers will need to follow if they do not want to face fines of several million euros.
As you can see in the graph provided by ICCT (International Council on Clean Transportation), an NGO that is interested in these topics, automakers still have a lot of work to do.
One of the solutions considered is the "forced" hybrid mode in certain areas for plug-in hybrids. However, it is not always easy to set up for these cars, which display flattering values ​​in laboratory tests, but which are not always used wisely by customers.