The Bose Headphones 700 is one of the best noise-canceling wireless headphones on the market and its price is now down sharply on Cdiscount, since it goes from 399 to only 269 euros.

Bose is an expert in the field of wireless headphones. Its know-how is well established since its QC 35 II and more recently with its Headphones 700, which completes an even more pleasant sound experience on a daily basis. The latter now benefits from a better quality / price ratio than when it was released thanks to a reduction of 130 euros.
In short
The Bose sound signature
Multipoint Bluetooth compatibility
Precise noise reduction in 11 levels
Instead of 399 euros at its launch, the wireless headphones Bose Headphones 700 is available today on sale for only 269 euros on Cdiscount.
Find out more 👇
9 /10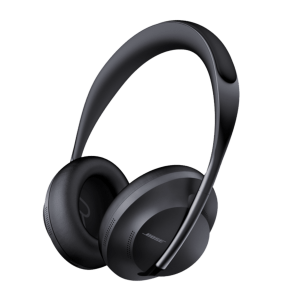 The Bose Headphones 700 adopts a different design compared to the older models. It gains in elegance thanks to its much thinner arch than that of the QC 35 II. The articulation is no longer done at the level of the arms, but by a pivot system at the level of the atria to adjust the height and inclination. In addition, the foam coating is replaced with silicone and the physical buttons are also removed to make room for touch control areas.
It obviously manages to do better than its predecessor in terms of noise reduction. The Headphones 700 offers 11 cancellation levels, from 0 to 10, adjustable from the dedicated application or directly via the headset. The result is precise and stunning, to literally believe in a bubble. As for the audio quality, it is obviously there, however with the famous signature marked by Bose on the mids.
This wireless headset also comes with some very practical everyday features, to mention only the support for multipoint Bluetooth. Once you taste it, it becomes difficult to do without it as it is so convenient and easy to switch from one device to another, from your smartphone to your computer without disconnection for example. We also find compatibility with Google Assistant, Amazon Alexa and Siri.
Its autonomy is finally more than correct, even if it is a little behind its competitors Sony or Jabra. It is estimated at around twenty hours in wireless mode with noise reduction activated, and nearly 30 hours without. However, we appreciate the possibility of connecting a jack cable to gain even more endurance. In addition, the Bose headset charges quickly via its USB-C port.
To find out even more, do not hesitate to read our review of the Bose Headphones 700.
---
Offer no longer available?
If the offer mentioned in this article is subsequently no longer available, please take a look at the table below to find other offers concerning the Bose Headphones 700.
For further
To discover the competition of the Bose Headphones 700, we invite you now to consult our guide to the best Bluetooth headsets (wireless) of the moment!