This is a rumor to be taken seriously, it comes from a reliable source. Apple would unveil two new iPad Pro more powerful and equipped with Thunderbolt connectivity.
According to Bloomberg, a media outlet that has repeatedly communicated this type of information in advance, Apple plans to announce two new iPad Pro in April 2021.
What news for the iPad Pro 2021 according to Bloomberg?
It is Mark Gurman, the Bloomberg journalist behind many Apple rumors, who has just announced that the iPad Pro will once again be available in two sizes: 11 and 12.9 inches. The iPad Pro was renewed almost 1 year ago with a small update.
9 /10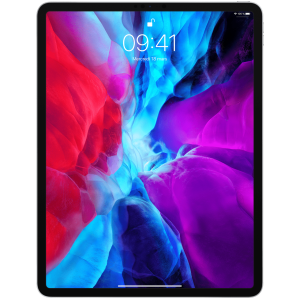 However, instead of using a 120Hz Pro Motion IPS LCD panel, the 12.9-inch variant would use a mini LED display. Other rumors announced that this iPad Pro would arrive however a little later in the year.
The mini LED is not so far from the classic LED panels. It is the device that is found everywhere, and mainly in flat screens of televisions: for the backlighting of liquid crystal displays (LCD) or as the main light source in OLED televisions. However, not all LEDs used in these applications are the same. Mini-LED technology is one of those technologies that lies between Micro LED technology and conventional LED.
Like conventional LEDs, Mini LEDs are light diodes that emit the light needed to display images on an LCD screen. With one difference, these Mini LEDs are very small. This will help improve the smoothness of the screens while allowing an increase in the number of light sources, with boosted brightness and contrast. A potential alternative to OLED with a few fewer flaws (such as the risk of image retention and image retention).
In addition to this screen, Apple would introduce a chip named for the moment Apple A14X but which would be a chip derived from the Apple M1 of the first Mac ARMs (like the MacBook Air M1 or the MacBook Pro M1).
Finally, the latest innovation that should interest those who use the iPad Pro as a super tablet, Bloomberg announces the arrival of Thunderbolt connectivity. As a reminder, this connectivity created by Intel but which is nevertheless found on the new Mac M1 (Thunderbolt / USB 4) is a magic connection that offers high speeds, which allows you to connect a lot of accessories. As a reminder, the current iPad Pro are USB-C 3.1 gen 2 compatible (up to 10 Gbps, against 40 Gbps for Thunderbolt 3).