Xiaomi has announced two new TV boxes, the Xiaomi Mi Box 4S and the Mi Box 4S Pro. We do not yet know if they will be marketed in France, however the Pro version is interesting in more than one way. It is one of the first boxes to support an 8K definition … for around 50 euros HT.
In France Xiaomi has marketed two boxes: the Mi Box S and the Mi TV Stick. These two boxes are equipped with Android TV, with maximum supported definitions of 4K and Full HD respectively. In China, Xiaomi has marketed a large number of box models, including two new boxes announced this week.
Xiaomi Mi Box 4S: no noticeable changes
It's a relatively light update of an already very popular box. The Mi Box 4S supports 4K, like the previous model, with a new ARM processor. It supports 4K HDR decoding and Dolby + DTS audio decoding. Few changes to note, apart from this new design, still with 2 GB of RAM and 8 GB of flash memory.
Xiaomi Mi Box 4S Pro: 8K compatibility
The Mi Box 4S Pro is the first box from Xiaomi to add support for 8K definition videos, a definition available on high-end TVs. This TV box looks like any TV box, it connects to the internet with its MIUI TV OS based on Android. If the box is confirmed internationally, this is not yet the case, it will surely be equipped with Android TV and its Google services.
As explained above, this box is able to decode videos in 8K definition (thanks to the SoC ARM Amlogic S905X) and it is equipped with an HDMI 2.1 connection to be able to send an 8K stream to the TV. This is still a very rare connection, which can be found on LG LED TVs (CX, EX, GX, WX, ZX (8K) and RX (rollable)) as well as the majority of Samsung QLED televisions (including its 8K televisions of course).
9 /10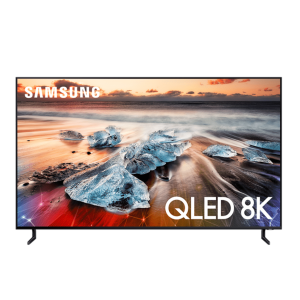 This new Xiaomi Mi Box 4S Pro box will be available in China from November 5 at the official price of 399 yuan (around 50 euros HT), or around 110 yuan more than the Mi Box 4S model (around 40 euros HT).